Spine Fellowship
Fellowship Overview
The goal of this spine fellowship is to train qualified orthopaedic surgeons in the diagnosis and management of disorders of the entire spine.  This program offers clinical experience in the nonoperative and operative treatment of patients of all ages.  Clinical conditions include congenital and developmental disorders of the spine, infections, tumors, degenerative diseases, and trauma of the spine.  There will be exposure to adult and pediatric deformities, cervical and lumbar disc arthroplasty, anterior and posterior decompression, fusion, and instrumentation techniques.
The Fellow will be expected to take part in the teaching of residents and seeing spine patients in the clinic.  Research productivity is expected.  This fellowship participates in the San Francisco Spine match program.
Attending Physicians
Fellowship Information
Duration: 1 year (August 1 to July 31)
Location: University of Virginia Hospital and Health System
ACCREDITATION

This fellowship is ACGME accredited.
APPLICANT REQUIREMENTS
For recruitment year 2020, all applicants must be in the process of completing a US, ACGME-accredited orthopaedic surgery residency to be considered qualified for this fellowship.
Qualified candidates should apply through the San Francisco match with application, photo, transcript, USMLE/COMLEX transcripts, personal statement, and three letters of recommendation prior to the deadline.
APPLICATION DEADLINE
November 15, 2019
INTERVIEW DATES
1/9/2020, 1/30/2020, and 2/20/2020
CONTACT INFORMATION
Mindy Franke
Educational Programs Coordinator
University of Virginia
Department of Orthopaedic Surgery
PO Box 800159
Charlottesville, VA 22908
434-924-8711
Current Fellow
Past Fellows
2018 – 2019
2017 -2018
2016 -2017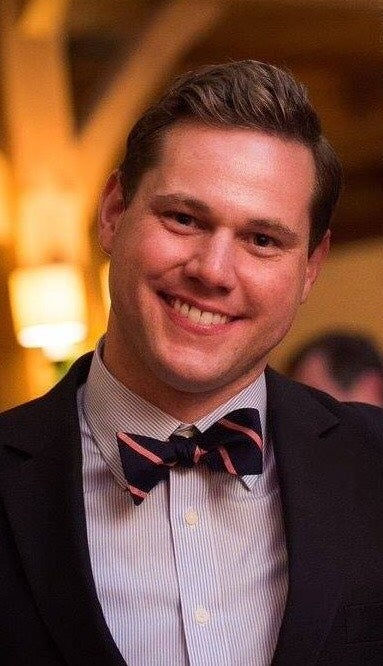 William Muñoz, MD
2015-16
Dr. Nourbaksh will be joining the Orthopaedic Spine team at the University of Missouri, Columbia, as Assistant Professor of Orthopaedic Surgery.  He is pleased to continue pursuing the goals he made in medical school of providing outstanding spine care, teaching residents and fellows, and performing clinical and basic science research.
2014-2015
Dr. Burks is in private practice with Bienville Orthopaedic Specialists in Ocean Springs, MS.  He continues to perform general orthopaedic surgery in addition to treating all spine conditions, pediatric and adult.
2013-2014
Dr. Singla came to us from Shriner's Hospital for Children, where he completed a Pediatric Spine fellowship program. He graduated medical school and completed orthopaedic residency in India before coming to the United States.  He was recruited to join faculty at UVA after his fellowship.
2012 – 2013
Dr. Burke practices in private practice specializing in Spine medicine in Hartford, Connecticut.
2011 – 2012
Dr. McCormick is in private practice specializing in Spine surgery in Savannah, Georgia.
2010 – 2011
Dr. Cho is an Assistant Professor of the Department of Orthopaedic Surgery in the Spine Division at Albert Einstein College of Medicine in Bronx, New York.
2009 – 2010
Dr. Eager is practicing Spine Orthopaedics in a private practice group in Lewisburg, Pennsylvania.
2008 – 2009
Dr. Hicks is in private practice specializing in Spine Blue Ridge Bone & Joint in Hendersonville, North Carolina.
2007 – 2008
Dr. Brezina is in private practice at Texas Health Care Bone and Joint Clinic in Forth Worth, TX