Virtual Curriculum
University of Virginia Medical Student Virtual Curriculum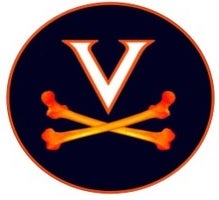 2020 will go down as one of the most disruptive years in our lifetimes.  Our educational process has been turned upside-down by COVID with travel restrictions and social distancing prohibiting normal medical student rotations and interviews.  Our program prides itself on our curriculum and training environment.  Unfortunately, students from outside institutions will not have the opportunity to rotate with us or experience our program.
Evolution is the key to ensuring that our program continues to provide high-level training and educational opportunities.  Virtual conferences and remote learning have become routine in our program.  One of the silver linings of this pandemic has been the discovery of this new medium for engagement with our friends, colleagues, residents, and students.
We are developing a weekly virtual curriculum hosted by our faculty and residents designed for medical students that will be educational and interactive.  The goals of this curriculum are to introduce medical students to many of the basic concepts of Orthopaedic Surgery as well as to provide information about our program.  Each of our subspecialty services will be highlighted during the curriculum.  We will also have a resident-only session during which students can ask questions about the program.  We hope to use this forum to get to know many of the students who are interested in the residency program.
Updates for 2021:
We are not offering a formal Virtual Curriculum this year.  If you would like to meet the faculty and residents, and explore the program, please visit our YouTube channel for sessions from last year.
UVA Ortho YouTube:
A link to the main YouTube Channel for the Department of Orthopaedic Surgery at the University of Virginia.
Virtual Curriculum Session 1:
An 8-video playlist of the UVA Ortho medical student educational curriculum from September 2020.
Virtual Curriculum Session 2:
An 8-video playlist of the UVA Ortho medical student educational curriculum from November 2020.