Request Health System VPN
If you lack the system privilege, access the AMP system – https://amp.hscs.virginia.edu and click on "Request" in the top menu bar

and then fill out the form, making sure to select "VPN" for System and Role: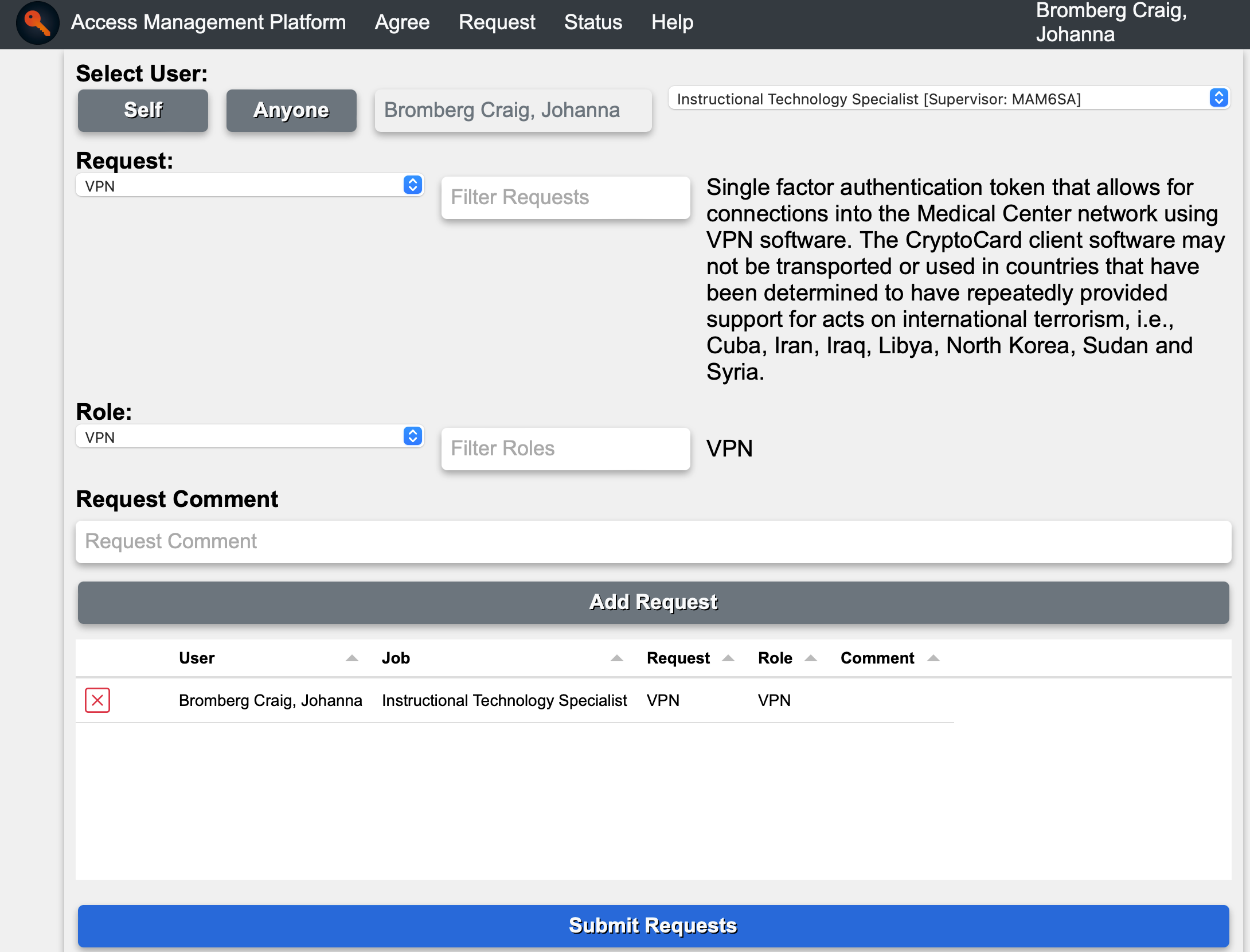 Click on "Add Request and then "Submit Request." Once you submit for VPN access, you'll need to go back and fill out the user agreement. Go to the top menu:

And click "Agree" to agree to any user agreements required for your request. It may take up to 48 hours for your access to be approved.