Hand & Upper Extremity Fellowship
Overview
The University of Virginia Hand Fellowship is designed to provide comprehensive training in all aspects of surgery of the upper extremity, including but not limited to acquired and congenital conditions of the hand, wrist, forearm, and elbow. The Department of Orthopaedic Surgery and the Department of Plastic Surgery jointly provide clinical experience, didactic education and research exposure.  The fellowship year is divided between six full-time core faculty physicians, including the Fellowship Directors, Dr. Freilich and DeGeorge, as well as Drs. Behar, Chhabra, Dacus, and Deal.  The fellowship has a dedicated microsurgery education laboratory and training program.  The fellowship has a fresh tissue cadaver laboratory and includes an upper extremity flap course as well as a peripheral nerve and brachial plexus cadaver course and wrist and elbow arthroscopy courses.
Our Hand and Upper Extremity Surgery Residency and Fellowship training programs include comprehensive exposure to acquired, congenital, and traumatic injuries in the pediatric population including sports related and nerve / brachial plexus injuries.
The University of Virginia Hand Center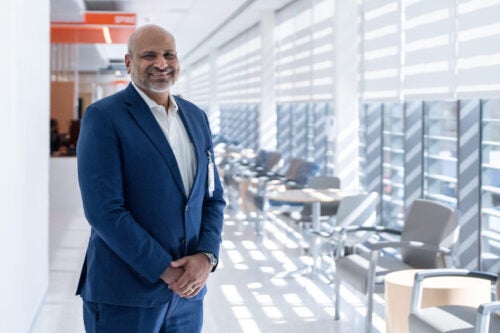 The University of Virginia Hand Center is a comprehensive multifaceted medical facility dedicated to the care of the hand and upper extremity. Located in Charlottesville, Virginia, the UVA Hand Center is a unique collaboration between the Departments of Orthopedic and Plastic Surgery. We have a skilled team of clinical assistants, nurses, physician assistants, and surgeons who are specialized in caring for disorders of the hand and upper extremity and who will provide a team approach to patient care. Our center is equipped with an onsite radiology suite which is staffed with radiologists who specialize in musculoskeletal imaging, diagnostic studies, and interventional procedures. Our center also works in collaboration with HealthSouth Therapy Services who provide a certified hand and upper extremity therapist in every clinic to customize patient rehabilitation. Our team approach is unique and provides patients with access to professionally-trained specialists in multiple areas of healthcare all at one location.
Fellowship Information
The Hand & Upper Extremity Fellowship Fellowship at the University of Virginia offers a robust educational program with limitless opportunities through in-depth clinical experience and thorough curriculum.
Current and Past Fellows
View a full display of all Current and Past Hand & Upper Extremity Fellows.