Residency Program
The main goal of the University of Virginia Anatomic & Clinical Pathology residency program is to prepare competent and confident anatomic and clinical pathologists. By assuming primary responsibility for their cases from beginning to end and being involved in nearly every educational aspect of their cases, our residents become more confident in their abilities and are fully prepared to enter clinical practice upon graduation.
Under the tutelage of world-renowned faculty who author and edit several of the most widely utilized pathology reference texts and journals, residents gross specimens and dictate final diagnoses, order stains, and present at interdisciplinary conferences. In their final year of training, residents sign out frozen section specimens, assist with challenging consult cases from around the country, and act as laboratory directors at a state hospital.
The majority of our graduates pursue fellowship training, with most eventually entering private practice. Our fellowships offered at the University of Virginia include Cytopathology, Dermatopathology, Gynecologic Pathology, Hematopathology, Neuropathology, Transfusion Medicine, and Clinical Chemistry. For an up-to-date listing of where our previous residents have trained and practiced, please refer to our Graduate Placements.
The Department of Pathology offers several different tracks for residency. Please contact the program for availability on tracks other than AP/CP.
Anatomic & Clinical Pathology (4 years)
Anatomic Pathology only (3 years)
Clinical Pathology only (3 years)
Anatomic & Neuropathology (4 years)
On average, five applicants are accepted into the residency program each year. Currently the department is comprised of 21 residents, 13 fellows, 29 graduate students and 6 postdoctoral fellows. Interested candidates should refer to the website for application information and an overview of the program. Please direct additional questions to the medical education coordinator (Tonya Test) or the program director (Dr. Kristen Atkins).
---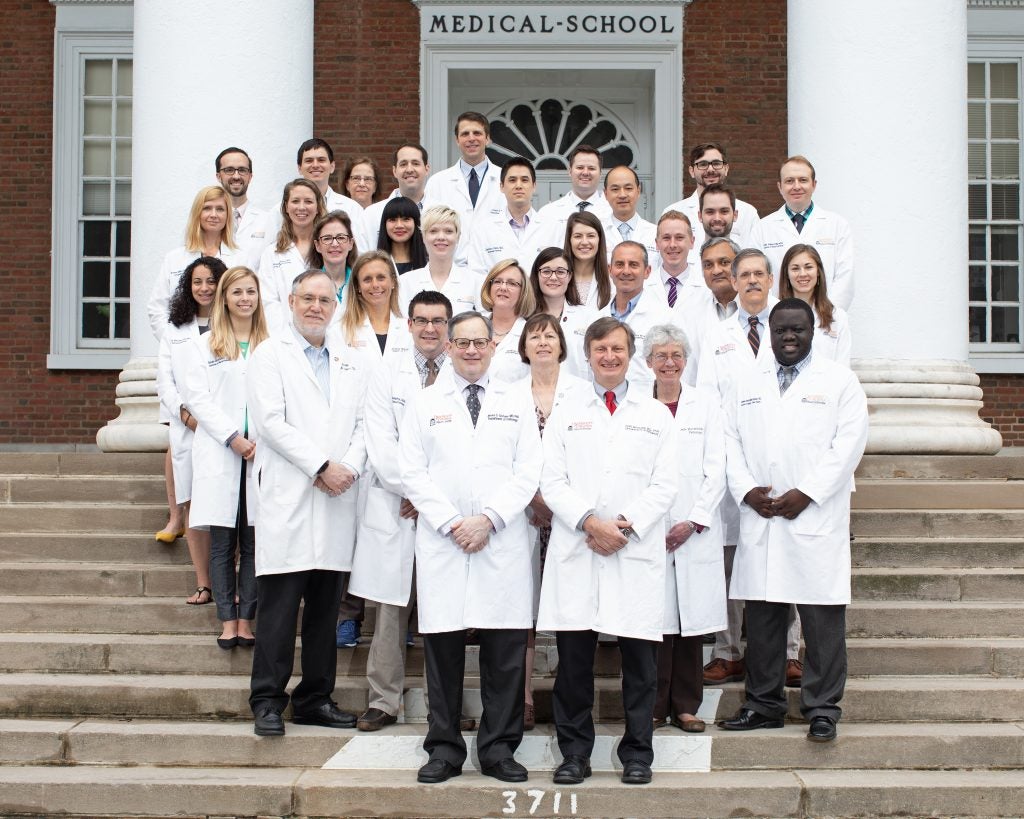 ---
Our program aims
To prepare competent and confident anatomic and clinical pathologists
To prepare our residents to successfully pass their Anatomic & Clinical Pathology Boards
To endow our residents with the managerial and quality improvement skills to run a laboratory
To educate residents on how to read literature critically and incorporate best practices into their clinical care
To expose our residents to the practice of clinically relevant scientific inquiry
To train residents to effectively communicate results and diagnoses to colleagues and patients
To prepare our residents to effectively educate trainees, colleagues, and the community on issues relevant to their practice