Zubir Rentiya, MD, MSc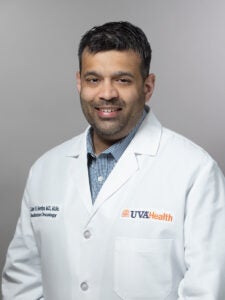 Zubir Rentiya, MD, MSc
Zubir is currently a first-year radiation oncology resident, having completed his preliminary year in surgery at Georgetown University. Prior to starting his residency, he gained valuable experience at the Johns Hopkins University's renowned Wilmer Eye Institute.
During his academic journey at Johns Hopkins, he also focused on computer science, specializing in artificial intelligence, and attained a master's degree in the field. Following this accomplishment, he pursued his medical education and later engaged in a post-doctoral research fellowship at the University of Massachusetts, where he played a pivotal role in their artificial intelligence division within the radiology department.
His decision to pursue a career in radiation oncology is driven by his passion for integrating computer science and medicine to provide advanced cutting-edge treatments for oncology patients. This unique combination of expertise enables him to approach patient care with a comprehensive and innovative approach.
Beyond his medical pursuits, Zubir nurtures diverse interests, including traveling, socializing with friends, experiencing cinema, playing basketball, exploring various culinary delights, and pursuing his passion for collecting cologne and watches.