Program Administration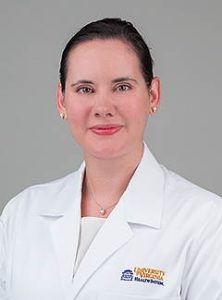 Einsley-Marie Janowski, MD, PhD
Dr. Janowski is the Program Director of Radiation Oncology and has been with the department since July 2016. Dr. Janowski provides radiation treatment for patients with breast, gastrointestinal and liver cancers.
Administrative Assistant: Caitlin Connelly 434-982-6278 or ct9nw@virginia.edu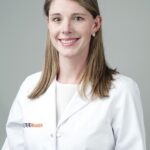 Dr. Romano is the Associate Program Director of Radiation Oncology and also the Director of Medical Student Education. She joined the department as an Assistant Professor in August 2018. Dr. Romano specializes in the treatment of patients with gynecologic cancers and melanoma, as well as a range of malignant and benign conditions.
Administrative Assistant: Caitlin Connelly 434-982-6278 or ct9nw@virginia.edu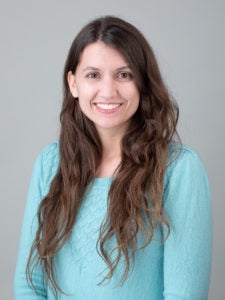 Rebekah McComb
Rebekah is the Program Coordinator for the Radiation Oncology Residency Program; she has been in this position since 2013. Before beginning at UVA, Rebekah worked at the Fluvanna County Sheriff's Office for 7 years as a receptionist.
Rebekah was born in Ohio and lived there until her family moved to Virginia when she was a teenager. She has been married to her high school sweetheart for 16 years. They have four wonderful children, ages 15, 12, 9 and 7. Rebekah teaches Sunday school at her church. She loves to read and has a slight Harry Potter obsession.
Contact: 434-243-3739 or rm5dg@virginia.edu
Clinical Competency Committee (CCC)
The CCC meets semi-annually to assist the program director in evaluating resident performance in the six core competency areas. The CCC is composed of three members of the program faculty and three members of the health care team (nurse, physicist, and dosimetrist). Residents are not eligible to serve on this committee. The CCC reviews all resident evaluations and comments and assigns Milestones for each resident to track their progress through residency.
Program Evaluation Committee (PEC)
The PEC meets annually to evaluate the full range of activities related to resident training with focus on improving training in the six core competencies. The PEC is made up of at least two program faculty and at least one resident. They actively participate in planning, developing, implementing, and evaluating educational activities of the program.