Life in Charlottesville

If You Lived in Charlottesville You'd Be Home Already…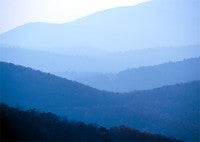 There's too much to say about this wonderful community to fit into one page on our website, but here are other excellent sites with enough links about life in central Virginia to keep you surfing into the wee hours of the morning.
City of Charlottesville
Parks and Vineyards
Restaurants/Music/Entertainment
The School of Medicine and Faculty Benefits is a source of information for anyone considering a fellowship at the University of Virginia. On the website you will find information on benefits, housing and life in Charlottesville.
Home Sweet C'Ville (courtesy of UVa's law school)