Resident Life
Family Medicine and the Residency Program
We are so proud to train a group of compassionate, kind, and diverse residents who are enthusiastic and dedicated to family medicine and the residency program. We have 8 residents per academic year who come from all different backgrounds and bring to Charlottesville their own unique interests and personalities. Not only are they passionate about caring for our patients, but they are wholly supportive of each other in their journeys to become family medicine practitioners. Outside of their busy schedules, you may find the residents floating down the James River, checking out the Charlottesville restaurant scene, relaxing at the scenic wineries and breweries after a day of hiking in the Shenandoah, or just binging The Great British Bake Off together.
Click on the links below to read about the incredible people who make UVA Family Medicine what it is.
Also, check out the amazing video made by one of the residents, Janie Forbes, about our program.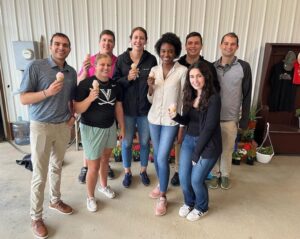 Click here to read about our Interns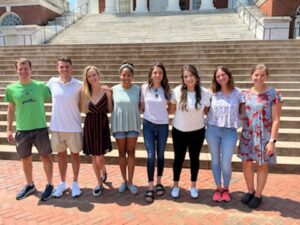 Click here to read about our PGY2's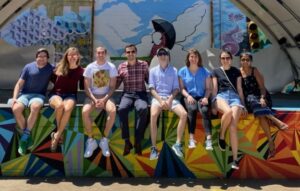 Click here to read about our PGY3's