Where We Live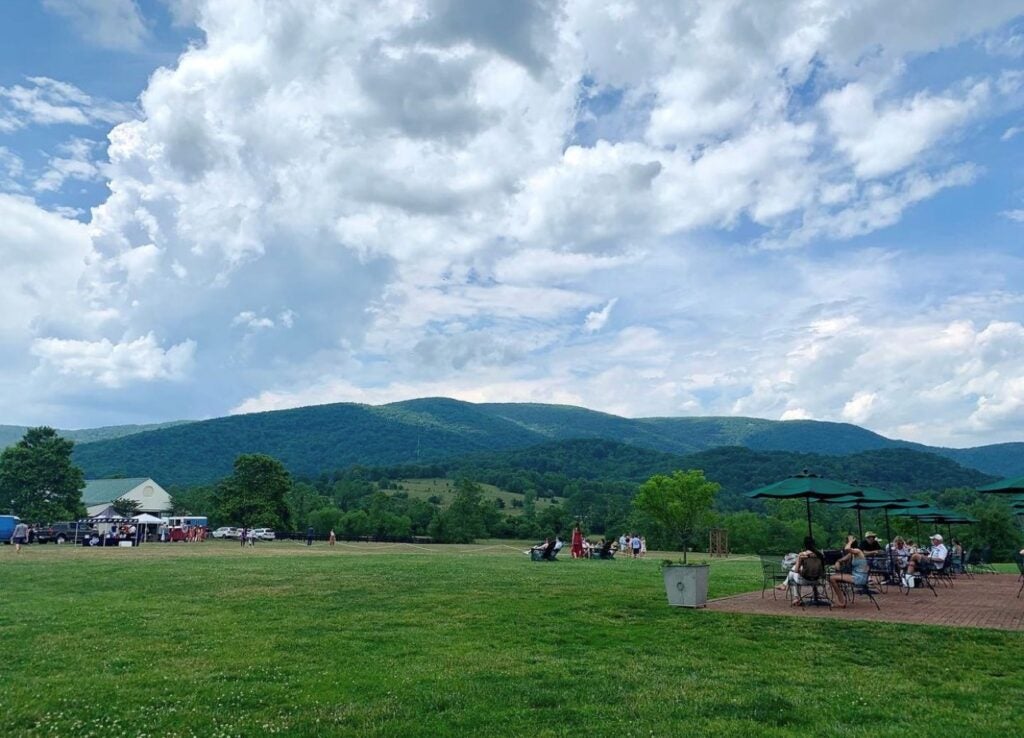 What's so awesome about Charlottesville?!
Number 5 best place to live.
Known for Amazing Mountains!
Ranked one of the 17 Most Beautiful College Campuses!
These are a few of the accolades our small city has received in the past several years.  Charlottesville regularly makes it onto best-places lists for its scenery, culture, and history.
Charlottesville is rich with cultural diversity.  The historic Jefferson School boasts the African American Heritage Center, which features historical and art exhibits as well as concerts, films, and special events.  The annual Festival of Cultures celebrates diversity and showcases the contributions of newcomers to our community.  There is a thriving music scene, with venues such as the Jefferson Theatre, Sprint Pavilion, and the John Paul Jones Arena bringing in a range of artists. This musical milieu has spawned local favorites including Dave Matthews Band, Sons of Bill, and Parachute.  We are lucky to have a variety of great restaurants, wineries, and breweries to explore.  There are plenty of family-friendly activities, and the area schools, both public and private, are excellent.
The city of Charlottesville sits in a natural bowl between the Blue Ridge and the Southwest mountains.  The Rivanna River runs around the city, and a network of trails parallels the river and climbs the hills.  The city has a historic district and a charming downtown pedestrian mall with theaters, art galleries, shops and restaurants. The beautiful UVA Academical Village is a United Nations World Heritage site.  Public parks and art are scattered throughout the city, which is surrounded by woods and rolling farmland.  And if you need a "big city" get away, Washington DC is two hours away by car or train, and Richmond is about an hour.
Charlottesville is a fit town, with lots of runners and bicyclists. Charlottesville hosts one of the most challenging marathons on the Eastern Seaboard, as well as a number of sprint triathlons and shorter races (including a Zombie 5k!).  Hiking and camping in Shenandoah National Park and George Washington National Forest, mountain biking, canoeing, skiing, horse-back riding and fishing are all just a stone's throw from the hospital.  We also enjoy excellent Division I college sports.
In short, Charlottesville is a great place to live! And its small size makes it very livable for a busy resident.
Click here for information about popular areas our residents live around Cville!
While you are exploring the town of Charlottesville, take a look at this fantastic video created by University of Virginia staff!
DEMOGRAPHICS
Population: 47,169 (2022)
Median housing price: $459,000 (2022)
Average number of sunny days: 219 per year