Program Director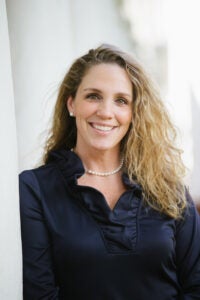 Dr. Siobhan Statuta is a Sports Medicine Primary Care specialist and has been part of the University of Virginia since 2007.
Originally from upstate New York, she graduated from Cornell University before working as a medical assistant and a surgical technologist for an orthopedic practice that specializes in sports injuries.  This experience spurred her on to pursue her medical education.  She attended medical school at The George Washington Medical School, graduating in 2007, and desired to specialize in Sports Medicine.  Residency brought her to the University of Virginia where she completed her training in Family Medicine in 2010, a  Primary Care/ Sports Medicine fellowship in 2011, and then joined the faculty upon completion.
Dr. Statuta's practice at UVA is divided between the departments of UVA Athletics, Family Medicine, and Physical Medicine & Rehabilitation.  Her practice focuses mainly on sports medicine split between providing primary care to the UVA athletes and community athletes at UVA's The Runner's Clinic.  She maintains her primary care practice with a weekly clinic in Family Medicine.  In addition, she serves as the Director of the Primary Care Sports Medicine Fellowship and teaches residents and medical students on a daily basis.
Dr. Statuta is married and is the mother of two young children which keeps her busy while not at work. She enjoys running and skiing in her free time