Family Medicine Residency Program
The People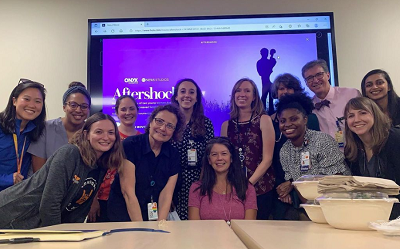 Compassion, respect, excellence and wholeness are strongly held values.  These, and the collegiality between faculty and residents, provide the conditions for growth and learning in a personal atmosphere.
We value diversity in our community and in our department, and are working to increase diversity among our faculty and residents. We work hard to support our residents' wellness and personal growth, in addition to their professional growth.
The Program
The University of Virginia Family Medicine residency program offers a well-balanced, varied curriculum, where professional development goes along with personal growth.
The curriculum emphasizes becoming an outstanding clinician, along with development of skills in leadership, quality improvement and evidence-informed decision making.
The Location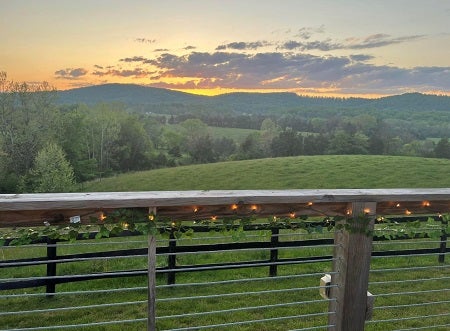 Charlottesville was settled in the eighteenth century on a hill overlooking the Rivanna River. The town is nestled against the base of the Blue Ridge mountains and is bounded by the Rivanna River. Today Charlottesville is a thriving small city that offers residents plentiful opportunities for fun and relaxation.
Mission Statement: Create a nurturing and inclusive environment to train future leaders in family medicine.
Aims
Create and sustain a supportive and inclusive work and learning environment for residents, faculty and staff.
Partner with and be a good neighbor to our local community.
Recruit and train residents that reflect the demographics of our community and the patient population that we serve.
Train residents for the practice of the full scope of Family Medicine, with emphases on caring for refugee populations, integrated behavioral health care, integration of evidence-informed decision-making in clinical practice, and on preparation for academic careers.
Prepare residents to practice as a part of an interprofessional care team and to lead interprofessional care teams to improve quality of care.
Prepare residents to advocate for their patients and communities.

Come visit and enjoy the beautiful scenery and the rich history of Charlottesville and the University Grounds.
If your interests include increasing diversity within the physician workforce, please visit our GME website to learn more about GME diversity events, local happenings and institutional/program level resources.
Follow our program on Instagram.
Thank you for exploring our department's website.