Class of 2026
Michael Carbone, DO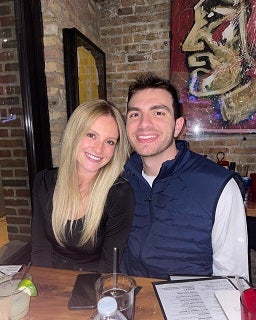 Hey! My name is Michael Carbone, and I was born and raised in Cleveland, Ohio. I received my B.S. from the University of Akron and my M.S. from Case Western Reserve University. I then attended medical school at Ohio University, where I received my D.O. degree. My interests in medicine include primary care, preventative medicine, and Sports/MSK medicine.
In my free time, I enjoy spending time with my friends and family, watching sports (especially my Cleveland Cavs, Browns, and Guardians), reading, and venturing to local restaurants and breweries. I have never lived outside of Ohio, so I am thrilled to become a part of the Charlottesville community that I have heard such incredible things about!
Nicole Lorenzi, MD
Pronouns: she/hers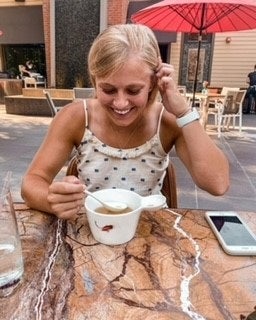 Hometown: Montgomery, NJ
I attended undergrad at the College of William and Mary where I fell in love with Virginia! During my time there I majored in biology and had lots of fun competing as part of the women's ultimate frisbee team. After college, I returned home to attend medical school at Rutgers Robert Wood Johnson Medical School and adopted two cats, Benny and Remi, to serve as my study buddies! My interests in medicine include: sports medicine, women's health, behavioral health, and teaching.
In my free time I enjoy playing sports and spending time outdoors. I love playing tennis and pickle ball with my friends and family. I also spend a lot time out on the water with my newly purchased kayak and paddle board! When I'm not outside, you can find me watching bad reality TV, playing board games (Catan and Ticket to Ride are my favorite), or doing some relaxing arts and crafts.
Broc Miller, MD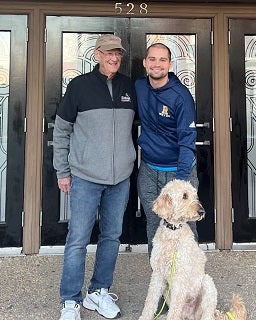 Pronouns: he/him
Hometown: Aurora, OH
Undergraduate school: University of Rochester
Med school: Virginia Commonwealth University
Interests in medicine: Addiction medicine, lifestyle medicine, and pediatrics.
Fun things you like to do: Swimming, hiking, trail running/biking, plant-based cooking, and annoying my dog (Moose!)
Matthew Miracle, MD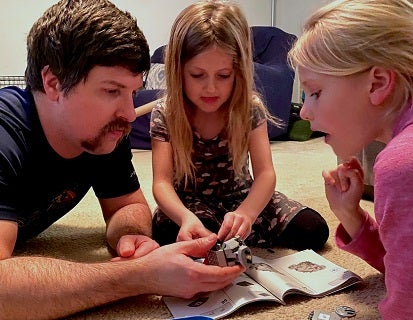 Pronouns: he/him
Hometown: Boonville, Missouri
Hey there! My name is Matt. I earned my undergraduate degree from Missouri State University and attended Arizona State University for graduate school before medical school at the University of Louisville.
My interests in family medicine include sports and exercise as well as lifestyle medicine.
For fun I love to golf (badly, but I'm working on it), build Legos with my kids, and lift heavy (to me) weights.
Roberto Ramirez, MD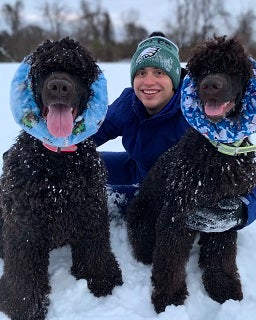 Hi! My name is Roberto Ramirez. I was born and raised in Aguas Buenas, Puerto Rico. I attended Johns Hopkins University, where I obtained my Bachelors degree in Natural Sciences and Latin American Studies. I spent 2 years as a clinical research coordinator of HIV and transplant clinical trials before attending Penn State CoM for my medical degree. My medical interests include Latinx healthcare, sports medicine, and including underrepresented minorities in research studies.
I am a huge Philadelphia sports fan and love all sports! I enjoy spending time in wineries/breweries with friends and Latin dancing on weekend nights! I also enjoy going to the beach in the Summer months.
Catherine Romaine, MD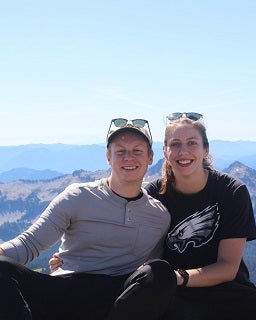 Pronouns: she/her/hers
I was born in northern Virginia but spent most of my childhood in Chapel Hill, North Carolina. I went to college at Bucknell University where I studied biology and religious studies and played on the women's basketball team. I took a year off to serve with an AmeriCorps program in Philadelphia before attending medical school at the Brody School of Medicine at East Carolina University. My current interests in medicine include medical education, underserved care, and behavioral health.
Outside of medicine, I enjoy hiking, playing sports (mostly basketball, volleyball, and soccer), playing piano, and exploring new restaurants and coffee shops with my partner, Jared, who is a UVA child neurology resident.
Sarah Shapiro, MD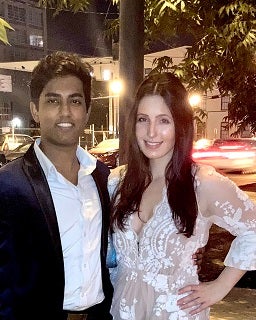 Pronouns: she/her/hers
Sarah is originally from Green Mountain Falls, Colorado, which is a tiny town of 600 people nestled in the Rockies. She received her B.S. in Biology in 2019 from Loyola Marymount University in Los Angeles, California before completing her M.D. in 2023 at Virginia Commonwealth University in Richmond, Virginia. Her interests in medicine include patient-advocacy and comprehensive care modalities, general dermatology and rheumatology, adolescent medicine, and procedural care.
Outside of medicine, she enjoys off-trail hiking to look for cool bugs and frogs, cooking, and going out with friends. She's also an avid artist and loves to paint and sculpt miniatures from polymer clay!"
Kayla Thomas, MD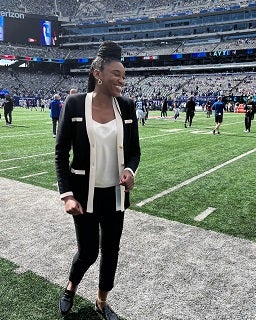 Pronouns: she/her
Kayla was born in Jacksonville, Florida with humble beginnings being raised by a math teacher and a minister. She was recruited to Florida State University for Track & Field; wherein she won an Atlantic Coast Conference Team Championship. Also, while at Florida State University, she became involved in The Student National Medical Association, an organization devoted to fostering a supportive environment for underrepresented minority groups to create culturally competent physicians. After graduating from FSU, she was accepted into Howard University College of Medicine. While at Howard, she was selected to receive the Nia Gant Memorial Award in acknowledgment of her love for medical education and serving as an inspiration to other students. Upon graduating from Howard University, Kayla plans to practice Family Medicine and Sports Medicine; as well as pursue a career in academic medicine.
In her free time, she enjoys cooking, gardening, running (pretty much any outdoor activity), video gaming (Pacman and Smash bros.), and brunching with friends!