Nicole Jensen, MD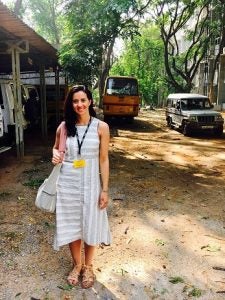 Hey everyone! My name is Nicole and I'm coming to UVA Family Medicine from Brooklyn, New York where I graduated from SUNY Downstate College of Medicine.  I'm originally from South Salem, New York, a small town about an hour north of New York City but I have also lived in Washington, DC, Rome, Italy, and the US Virgin Islands.
I first became interested in medicine when I was studying psychology at American University, in Washington, DC.  Following graduation, I moved back to New York and attended Hunter College for my postbacc and at the same time worked as a Mental Health Worker at a psychiatric hospital, and also as a waitress.  Thankfully I landed at SUNY Downstate for medical school where I found my passion for working with the underserved, for global health, and ultimately, family medicine! The emphasis on the patient-doctor relationship, broad-spectrum training, work with the underserved (among other things!) brought me to Family Medicine and also to UVA!
Besides mental health, and global health, I'm also interested in integrative medicine.  For fun, I love to travel and have visited over 20 countries.  I also enjoy hiking, dancing, and yoga.
Please contact me if you have any questions about the UVA Family Medicine residency or Charlottesville!