Benjamin Neltner, MD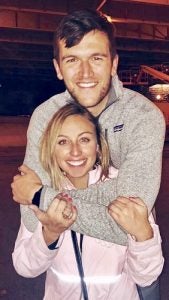 Hello!
My name is Ben. I grew up in Lakeside Park Kentucky, ten minutes away from Cincinnati as the oldest of five siblings. I majored in Biology at the University of Louisville, and continued my education at University of Louisville for medical school (go cardinals!). I'm interested in palliative, geriatric, urban under served and healthcare policy. In my free time I enjoy distance running, the outdoors, podcasts, politics, and hanging out with my fiancé, Caitlyn (a new UVA peds intern!)
Contact me with any questions you my have about the program or the Charlottesville area!