Cassandra Dishman, DO
Hi, I'm Cassie!
I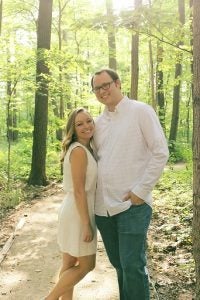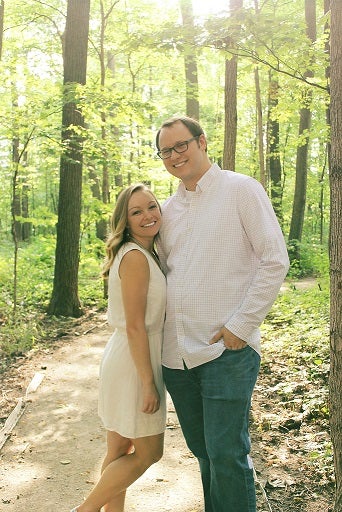 grew up in Warsaw, Indiana, a small town in northern Indiana whose claim to fame is being the "Orthopedic Manufacturing Capital of the World".  I went to Indiana University in Bloomington, IN with the dream of heading to medical school, so by no surprise I majored in biology.  My favorite part of college was actually getting a minor in Human Development and Family Studies and being a part of two dance teams, a tap dance company and pom/jazz team.  As far as biology goes, Genetics class gets an honorable mention because that is where I met her fiancé, Kevin!  For medical school, I wanted to go to an osteopathic program, so I went to Marian University College of Osteopathic Medicine in Indianapolis and is part of their second graduating class!  Kevin and I were so fortunate to have couples matched to UVA as our top choice, where he will be a Neurology resident.
My interests within Family Medicine are adolescent medicine, patient education and preventive medicine, women's and reproductive health, and transgender health!  Outside of medicine, I am passionate about any and all forms of dance, especially tap!  I hope to branch out and try some new styles in Charlottesville, especially aerial, silks, etc.  I am also a yoga amateur, mostly via YouTube videos at home for now.  You can also find me rollerblading if there are good trails and good weather!  As far as sedentary activities, my other half and I love craft beer, playing board games, Netflix, and hanging out with our 3 awesome cats Minx, Magnolia, and Matilda.  We are beyond thrilled to make Charlottesville our new home!
Please contact me if you have any questions about the program or Charlottesville!