Zachary Blom, MD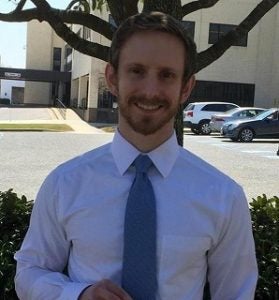 Hello!
I'm Zach. I grew up in Burlington, North Carolina.  I played a lot of soccer as a kid, but eventually transitioned into a competitive swimmer and carried that through my high school years (a breaststroker and IM'er)!
I went to undergrad at UNC Chapel Hill where I studied Biology and continued to swim on the club team.  After some career exploration, I finally figured out I wanted to be a physician when I grew up. I then went to Brody school of Medicine (ECU) in Greenville, NC where I fell in love with family medicine, and have come to enjoy sports medicine and urgent care specifically.  For right now though, I see my future as more of your typical clinic-based Family Doc!
I enjoy all things active and love spending time outside, whether it be hiking, any given sport, or just going on a walk. I also try to get to the gym at least a few times per week. I've been weightlifting for a number of years and does not see myself stopping any time soon.  I also enjoy meditation and cooking, and although I don't claim to be an expert, I'm always looking to get better. I've also been known to play video games and board games during my free time!
I'm so excited to be at UVA to complete my Family Medicine training! The area is beautiful and the program is outstanding. The people are caring and passionate in a way that makes me feel so welcome.  I've expressed that I would not want to be anywhere else and look forward to growing as a family physician and as a person during my time here!
Please contact me with any questions you may have!