Meet Our Fellow
Dr. Thomas Walsh
2021-22 Fellow, Family Medicine
"I grew up and have lived my entire life in the Twin Cities (I am much more of a Saint Paul guy than a Minneapolis guy). I obtained my undergraduate degree in biochemistry from the University of Minnesota, where I also studied medieval literature and history. I attended the University of Minnesota for medical school as well, and there I found a passion for primary care medicine. Family medicine ended up drawing my interest, and I stayed in Saint Paul for my residency at the St. Joseph's/Woodwinds program. During residency I learned a lot about the importance of quality of life and the value of having a strong relationship with patients. I have found that I am energized by working with active, motivated patients and I enjoy the biomechanics of the musculoskeletal system, so it was an easy decision for me to apply for a sports medicine fellowship. And now I am thrilled to be joining the University of Virginia team! I'm looking forward to helping people recovery from injuries and be as healthy, active, and happy as possible.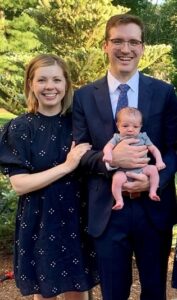 Outside of work, I love to stay active by playing basketball and working my way towards a single digit handicap on the golf course. As a fan, I have acquainted myself with heartbreak cheering for Minnesota teams. My wife and I celebrated the birth of our first child this spring, we are excited to spend our first year as a family of three in Charlottesville! .
---
---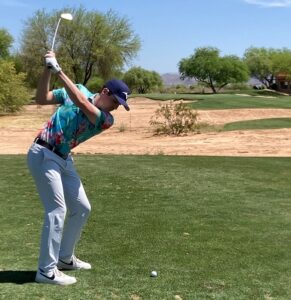 Thomas, enjoying one of his favorite hobbies!
_______________________________________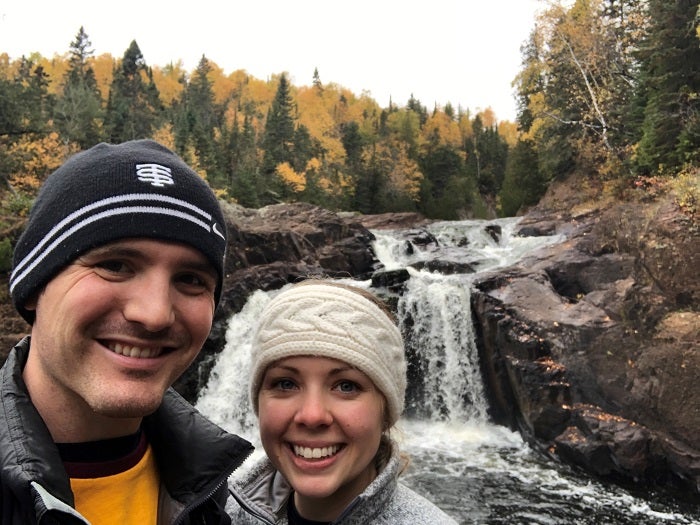 During a family vacation, Thomas and his wife captured this classic photo by a gorgeous waterfall.