Access
There are various ways to access our resources.
Submit a project request form.
Request access to the ORIEN CBioPortal by emailing Program Director.
Determine the type of IRB approval needed for your project via UVA HSR IRB.
Set up an account in Rivanna by contacting UVA Research Computing.
Request assistance with analysis of molecular data from the Bioinfomatics Core.
If you have questions, please contact Program Director Elizabeth Mulcahy at qx3k@uvahealth.org.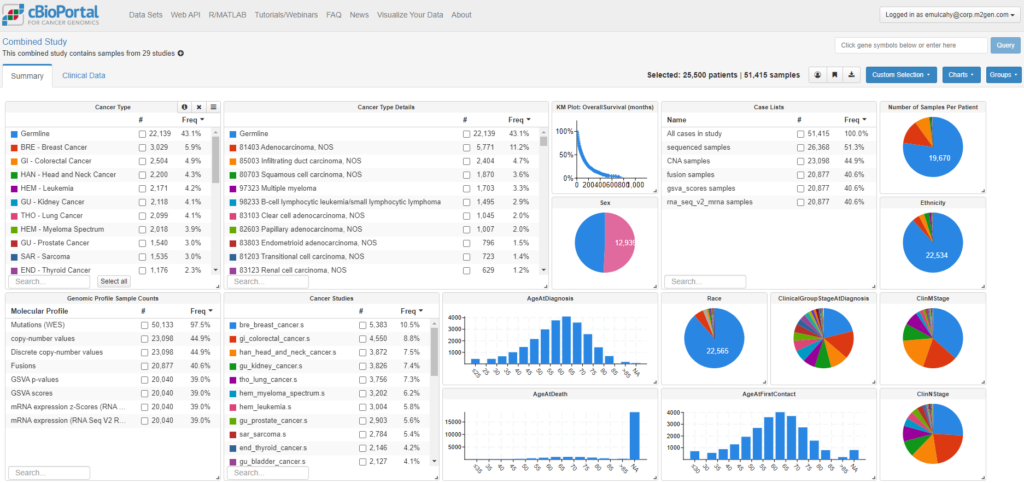 | Datasets | Total Patients | Availability (per patient) | Access |
| --- | --- | --- | --- |
| UVA Consented | 10,000+ | ~200 clinical data elements, biospecimens | Days (project request, data usage agreement, IRB exempt form if de-identified) |
| UVA Avatar | 850+ | 325 clinical data elements, WES_n, WES_t, RNAseq_t, biospecimens | Days (project request, data usage agreement, IRB exempt form if de-identified) |
| ORIEN Consented | 414,000+ | 100 clinical data elements | Upcoming |
| ORIEN Avatar | 25,000+ | 325 clinical data elements, WES_n, WES_t, RNAseq_t | Months (project request, data usage agreement, IRB, and inter-member project proposal) |
| ORIEN cBioPortal | 25,000+ | View curated reports of the ORIEN Avatar and UVA Avatar datasets | Days (email Elizabeth Mulcahy) |