Principles and Methods of Clinical Instruction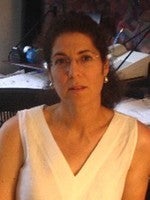 Educating medical students and residents poses unique challenges. Instructors are often called upon to teach across multiple settings, including the outpatient clinic, in-patient service, and various classroom settings (e.g. small group seminar, large group lecture), among others. Each of these settings requires different teaching approaches and, at times, different skill sets on behalf of the instructor. Teaching in the clinic setting also poses additional challenges related to time management and, in the case of physician preceptors, balancing the education of a student or resident with the demands of patient care.
The purpose of this course is to introduce family medicine fellows to many of the most common teaching contexts within an academic family medicine program, including: ambulatory settings, large groups, workshops, and inpatient, among others. The goal is to provide participants with practical knowledge and skills that can be directly applied to these settings. Emphasis is placed on pairing knowledge and practical application with an opportunity to utilize skills as they are developed.