Brian C. Werner, MD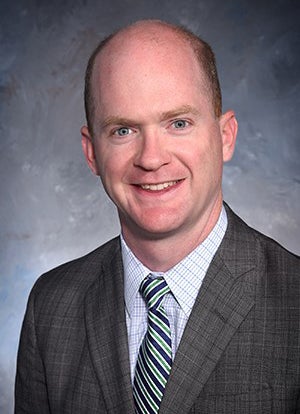 Dr. Werner joined the UVA Department of Orthopaedic Surgery in 2016.  He completed a fellowship in Sports Medicine and Shoulder Surgery at the Hospital for Special Surgery in New York, where he was a team physician for the New York Giants and the New York Red Bulls. Board certified in Orthopaedic Surgery, he specializes in Sports Medicine and Shoulder Surgery.  This includes both arthroscopic and open reconstructive surgery of the shoulder and knee.  He focuses on all sports and athletic injuries, and has a particular clinical interest in shoulder replacement and ligament reconstruction of the knee.  Dr. Werner also performs arthroscopic treatment of shoulder instability (labrum repair), rotator cuff repair, ACL reconstruction, meniscus repair and transplant among many other sports medicine procedures.  Dr. Werner also serves as a team physician for James Madison University. Dr. Werner returns to Charlottesville after completing his internship, research fellowship and orthopaedic surgery residency at the University of Virginia.   In addition to patient care, he has a significant interest in both clinical and basic science research, and has published over 150 peer-review papers on a wide variety of orthopaedic topics and has presented his research both regionally and nationally over 250 times.  He has won numerous national awards for his research.  His current research interests include clinical outcomes after knee and shoulder surgery, biomechanical studies in the knee and shoulder, shoulder arthroplasty and cartilage injury and repair.
Beyond Orthopaedics
"Outside of Orthopaedics, Dr. Werner enjoys spending time with his wife and two boys Benjamin and Wyatt.  He is an avid runner, having run numerous marathons and continues to train for both marathon and half marathon distances.  He also enjoys golf."
Contact
Clinic Location: 
Sports Medicine Clinic
Fontaine Research Park
515 Ray C. Hunt Drive
Charlottesville, VA 22903
Mailing Address:
Department of Orthopaedic Surgery PO Box 800159
Charlottesville, VA 22908
Clinic Phone:
434.243.7778(Charlottesville)
434.243.5066(Surgery scheduler)
Phone: 434-982-4832
Office Fax: 434.243.0242
Assistant: Sarah Spangler
Appointments
Assistant Professor of Orthopaedic Surgery
Team Physician, James Madison University Athletics
Specialty and Subspecialty
Specialty: Orthopaedic Surgery
Subspecialty: Sports Medicine and Shoulder Surgery
Special Expertise
Sports Medicine
Arthroscopic and reconstructive shoulder surgery
Complex arthroscopic and reconstructive knee Surgery
Total Shoulder Replacement
Reverse Total Shoulder Replacement
Knee Dislocation
Multiple Ligament Knee Injury and Reconstruction
Education
Education: M.D. – Wake Forest University (2009), B.S. – Pennsylvania State University (2005) – with honors and distinction
Residency: Orthopaedic Surgery, University of Virginia
Research Fellowship, University of Virginia
Fellowship: Sports Medicine and Shoulder Surgery, Hospital for Special Surgery
Certification and Licensure
Board Certified in Orthopaedic Surgery, Virginia.
Awards
Hospital for Special Surgery Philip D. Wilson Award for Excellence in Orthopaedic Surgery Research
2016 AAOS Top 10 Paper Presentation, Adult Reconstruction – Knee: "Does Timing of Previous Intra-Articular Steroid Injection Affect Postoperative TKA Infection Rates?"
2016 AAOS Top 10 Paper Presentation, Adult Reconstruction – Knee: "Complication Rates after Total Hip and Knee Arthroplasty in Patients with Hepatitis C Compared to Matched Controls"
2016 AAOS Top 10 Paper Presentation, Spine: "Do Epidural Injections Prior to Lumbar Fusions Affect Postoperative Infection and Intraoperative Durotomy Rates?"
2016 AAOS Top 10 Poster Presentation, Spine: "Super Obesity (BMI 50kg/m2) and Complications after Posterior Lumbar Spine Fusion"
2015 2nd Place Podium Award VOS Annual Meeting Hot Springs, Virginia
2015 Best Poster Presentation Award VOS Annual Meeting Hot Springs, Virginia
2015 Highlight Poster for International Tour,
2015 AAOS Annual Meting, Las Vegas, NV
2014 Young Scientist Award, University of Virginia
2014 Best Poster Presentation Award VOS Annual Meeting Roanoke, Virginia
2012 Best Basic Science Paper Award Runner-Up: The Spine Journal
2012 Best Podium Presentation at IFATS Annual Meeting, Quebec City, QC
2012 Best Poster Presentation Award VOS Annual Meeting Williamsburg, VA
Professional Activities
Consultant Reviewer, Journal of Bone and Joint Surgery
Member, American Academy of Orthopaedic Surgeons (AAOS)
Member, American Orthopaedic Society for Sports Medicine (AOSSM)
Member, Arthroscopy Association of North America (AANA)