James A. Browne, MD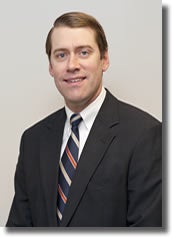 Dr. Browne graduated summa cum laude from Washington and Lee University before attending the Johns Hopkins School of Medicine. During medical school he was inducted into the Alpha Omega Alpha Honor Medical Society. He subsequently completed his orthopaedic residency training at Duke University where he was the recipient of multiple clinical and research awards. He then pursued a fellowship in hip and knee arthroplasty at the Mayo Clinic where he was honored with the Mark B. Coventry Adult Reconstructive Surgery Fellowship Award. His clinical interests and expertise include complex primary and revision hip and knee replacement. Along with his clinical interests, he is actively involved with research encompassing all aspects of hip and knee replacement, has published numerous peer reviewed journal articles and book chapters, and has been invited to speak nationally and internationally on topics related to joint replacement. He was named as one of The Best Doctors in America in 2013 and 2014.

Beyond Orthopaedics
"Most of my time away from orthopaedics is spent with my wife and two young children. We enjoy taking the boat out on Smith Mountain Lake whenever possible."
Contact
Office Location:
Fontaine Clinic
545 Ray C Hunt Drive
Mailing Address:
Dept Orthopaedic Surgery
Box 800159 HSC
University of Virginia
Charlottesville, VA 22908
Office Phone:
434.243.0218
Office Fax:
434.243.0290
Appointments
Associate Professor of Orthopaedic Surgery
Vice Chair of Clinical Operations
Division Head, Adult Reconstruction
Specialty and Subspecialty
Specialty: Orthopaedic Surgery
Subspecialty: Adult Reconstruction (Hip and Knee Replacement)
Special Expertise
Primary and revision total hip and knee replacement, Hip and knee arthritis, Osteolysis, Avascular necrosis (osteonecrosis)
Education
Education: Washington and Lee University (B.A.)
Johns Hopkins School of Medicine (M.D.)
Residency: Residency in Orthopaedic Surgery, Duke University Medical Center
Fellowship: Fellowship in Adult Reconstructive Surgery (Lower Extremity), Mayo Clinic, Rochester, Minnesota
Awards
Best Doctors in America, 2013, 2014
Orthopaedics Today "Generation Next" Emerging Leader Award, March 2013
Arthritis Foundation Award for Service, Charlottesville Bone Bash Gala, October 2012
Mark B. Coventry Adult Reconstructive Surgery Fellowship Award, Mayo Clinic, 2010
Duke Orthopaedics Chief Resident Research Award, 2009
Duke Ralph Snyderman GME Research Award, 2009
Selected to attend AAOS/ORS/OREF Clinician Scientist
Development Program, 2009
Selected for Resident/Emerging Leadership Program, American Orthopaedic Association, 2008
William S. Ogden, Jr. Piedmont Traveling Fellowship Award, 2007
100th Percentile Score, Orthopaedic In-Training Exam (OITE), 2006
Alpha Omega Alpha, Medical academic honor society, elected 2004
The Mapleson Award, W&L University, conferred upon the Bachelor of Arts graduate with the highest GPA, 2000
Phi Beta Kappa, Academic honor society, 1999
Certification and Licenser
Board Certified in Orthopaedic Surgery,
American Board of Orthopaedic Surgery, Minnesota and Virginia.