M. Truitt Cooper, MD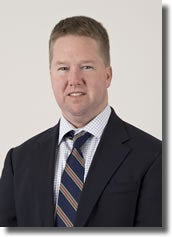 After completing a fellowship in orthopaedic foot and ankle surgery, I began practicing in Richmond, VA. In 2014 I moved to Charlottesville to join the faculty at the University of Virginia, where I have been able to pursue teaching and research endeavors, while still remaining active in patient care.
Beyond Orthopaedics
"Spending time with my wife and three children, a well as any outdoor activity, particularly cycling and trail running."
Contact
Office Location:
Fontaine Research Park
545 Ray C. Hunt Drive
Charlottesville, VA 22903
Mailing Address:
Dept. Orthopaedic Surgery
University of Virginia
PO Box 800159
Charlottesville, VA 22908
Office Phone:
434.243.0245
Office Fax:
434.243.0242

Appointments
Associate Professor of Orthopaedic Surgery
Medical Director of Orthopaedic Surgery Ambulatory Clinics
Specialty and Subspecialty
Specialty: Orthopaedic Surgery
Subspecialty: Foot and Ankle Surgery
Special Expertise
Comprehensive foot and ankle care, including treatment of deformities, arthritic conditions, trauamtic and sports related injuries. Total ankle replacement.
Education
Education: BA, Chemistry – Washington and Lee University
Medical Degree – University of Virginia
Residency: Orthopaedic Surgery – Ohio State University
Fellowship: Idaho Foot and Ankle Fellowship
Certification and Licenser
Orthopaedic Surgery Board Certification through the American Board of Orthopaedic Surgery, Virginia
Publications: Orthopaedic Foot and Ankle Division