Core NNICU Team
Core NNICU Team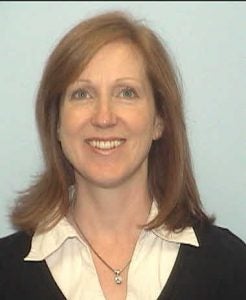 Kathleen A. Bledsoe, Pharm.D., BCPS
Dr. Bledsoe is the Pharmacy Clinical Coordinator for Neurosciences. Her primary practice sites are in the Nerancy Neuro Intensive Care Unit and the Neuro Intermediate Care Unit where she provides clinical pharmacy care as part of the interdisciplinary team. She also serves as the team leader of the neurosciences clinical pharmacy team and supervises clinical pharmacy services for the associated acute care units, the stroke unit, and the epilepsy unit.  She is a member of the acute stroke code response team. Dr. Bledsoe received her Pharm.D. degree from Albany College of Pharmacy.  Kathleen completed an ASHP-accredited Pharmacy Practice Residency as well as an ASHP-accredited Specialized Residency in Critical Care at the University of Virginia Medical Center.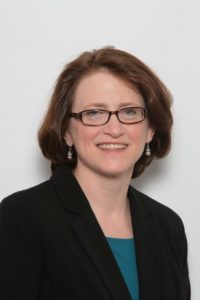 Sandra (Dea) Mahanes, MSN, RN, CCNS, CCRN.CNRN
As a Clinical Nurse Specialist for the Nerancy Neuroscience Intensive Care Unit and Neuroscience Intermediate Unit, Dea's role focuses on supporting evidence-based practice within the three spheres of influence: patient/family, nurse, and system. She intervenes directly with patients and families, with a special emphasis on long-term patients or those with complex care needs, and provides guidance to the interprofessional team. Within the nursing sphere, she provides education, coaching, and mentorship in the NNICU and throughout the institution. At the systems level, she leads a number of initiatives to organizational efforts to improve care for neuroscience and critically ill patients. In addition, she is trained in clinical ethics, and provides consultation throughout the Health System in her role with the Ethics and Moral Distress Consult Service.
Her recent scholarly activities include multiple national presentations and several publications in both neuroscience nursing and ethics. She recently contributed to the development of the Neurocritical Care Society's guidelines for the management of devastating brain injury and served as a chapter editor for the American Association of Neuroscience Nurses' Core Curriculum text.
Dea is committed to improving the health care environment for patients, families, and providers. As a current student in the Doctorate in Nursing Practice (DNP) program at Virginia Commonwealth University, she is working on a doctoral project focused on improving communication between the health care team and families of critically ill patients.
 Mary Jo Gilbert
NNICU Administrative Assistant: started in the NNICU in 1998 after serving 10 years in the department of Neurosurgery under the leadership of John Jane Sr, in which she learned the Neurosurgery terminology also was familiar with the attendings and residents, which helped her transition into the NNICU as a Health Unit Coordinator. Several years later Mary Jo was promoted into the Administrative Assistant position at which she still holds as of today.