Vascular Neurology – Stroke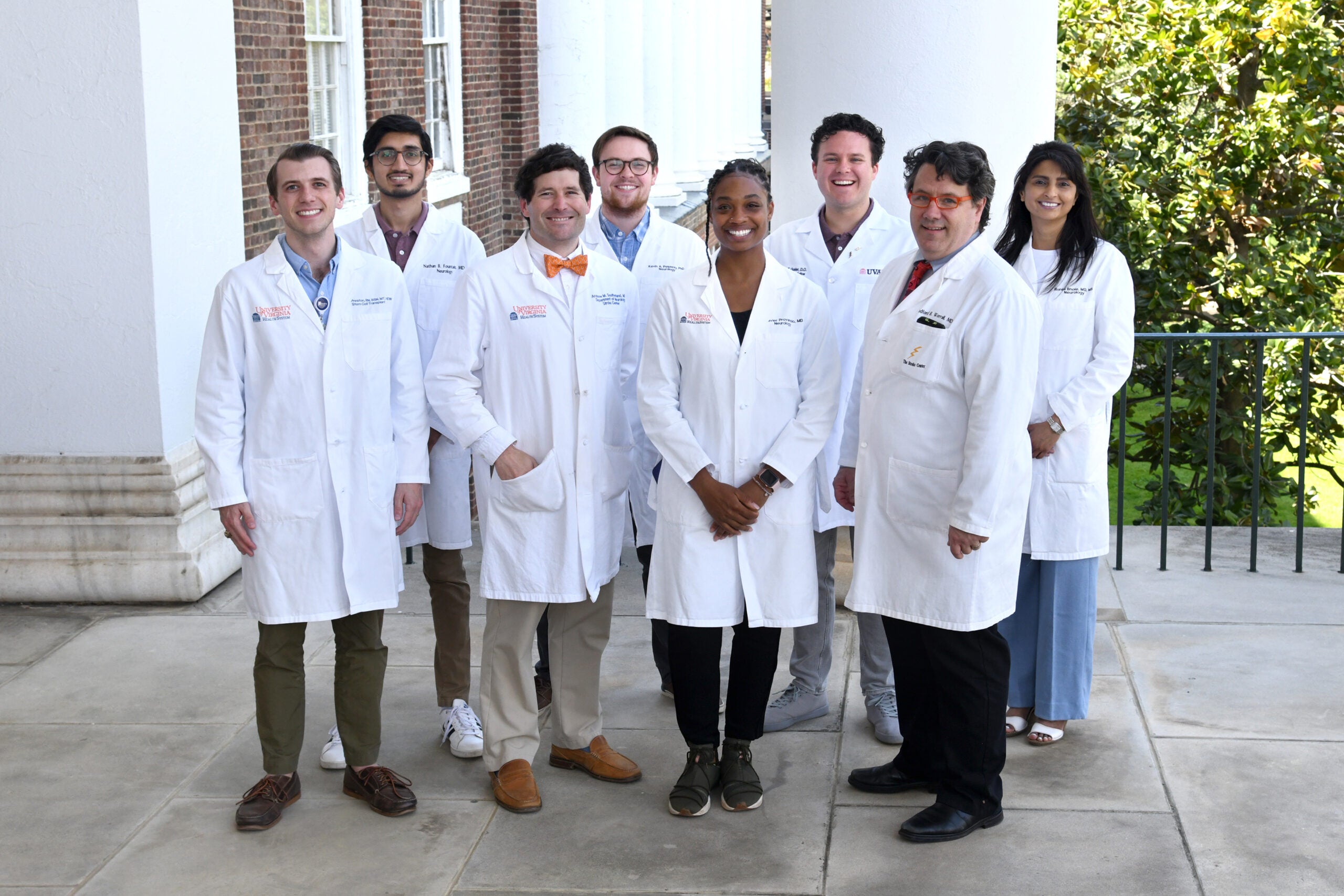 UVA offers a multi-disciplinary program for the diagnosis, prevention, and treatment of all forms of stroke. We treat both hemorrhagic and ischemic strokes, in the acute and recovery phases of care. To achieve this, UVA has a team of caregivers- available for 24 hour / 7 day a week delivery of acute care to stroke victims. This care includes the use of thrombolytics, devices and other interventional procedures.  Some of these therapies were researched and tested at UVA and are now part of national treatment paradigms.
UVA has had a long history of designing and participating in cutting edge stroke clinical trials as a means of advancing the care of stroke. We envision accelerating the pace and broadening the reach of our care for stroke patients through innovative strategies moving access to our vascular expertise into emergency medical services, partner hospitals, advanced telestroke systems, and community outreach. The University of Virginia will provide the fastest and most sophisticated stroke care regionally leveraging and expanding the acute stroke intervention team, advanced neuroimaging, stroke genetics and epidemiology, and growing stroke telemedicine catchment throughout the region.
Faculty
Chad M. Aldridge, PT, DPT, MS-CR, NCS
Amna Sohail, M.D. (Start Date 7/1/2022)
Associated Providers
Matthew J. Austin, M.D, Neuro-Interventionalist, UVA and Bon Secours St. Mary's Hospital
David N. Loy, M.D., Neuro-Interventionalist at Bon Secours St. Mary's Hospital
Clinical & Research Coordinators
Sonya Gunter, CRC, Clinical Research Coordinator
Carter Gottschalk, Clinical Research Coordinator
Miah Perch, Clinical Research Coordinator
Andrew Weko, Clinical Research Coordinator
Brett Schneider, Telestroke Clinical Coordinator
Heather Turner, RN, BSN, CNRN, SCRN, Stroke Care Coordinator
Meghan A. Watson, BSN, RN Outpatient Nurse Coordinator
Mary Jobson Oliver, CSC Program Manager
Clinical Trials
Stroke Central Atlantic Network for Research (SCANR) -Part of the NIH/NINDS funded StrokeNet network [https://www.nihstrokenet.org]
Improving Treatment Times for Rapid Evaluation of Acute stroke via mobile Telemedicine (iTREAT)
Biorepository to Establish the Aetiology of Sionvenous Thrombosis (BEAST)
Mult-Arm Optimization of Stroke Thrombolysis (MOST)
ARCADIA – Cognition and Silent Infarcts (ARCADIA-CSI)
Comparison of Anti-coagulation and Anti-platelet Therapies or Intracranial Vascular Atherostenosis (CAPTIVA)
Statins Use in Intracerebral Hemorrhage Patient (SATURN)
Anticoagulation for Stroke Prevention and Recovery after ICH (ASPIRE)
Carotid Revascularization and Medical Management for Asymptomatic Carotid Stenosis (CREST-2)
Carotid Revascularization and Medical Management for Asymptomatic Carotid Stenosis – Hemodynamics (CREST-H)
Validation of Early Prognostic Data for Recovery Outcome after Stroke for Future, Higher Yield Trials (VERIFY)
Determinants of Incident Stroke Cognitive Outcomes and Vascular Effects on RecoverY (DISCOVERY)
A Safety and Efficacy Study of Intravenous (IV) Elezanumab Assessing Change in Neurologic Function in Adult Participants With Acute Ischemic Stroke (EAISE)
VRAD-2
BANDIT
iHEAL
BANDIT-PCS
Neuro Afib
CASPA-AIS
Apple Watch