Research
Research Projects & Trials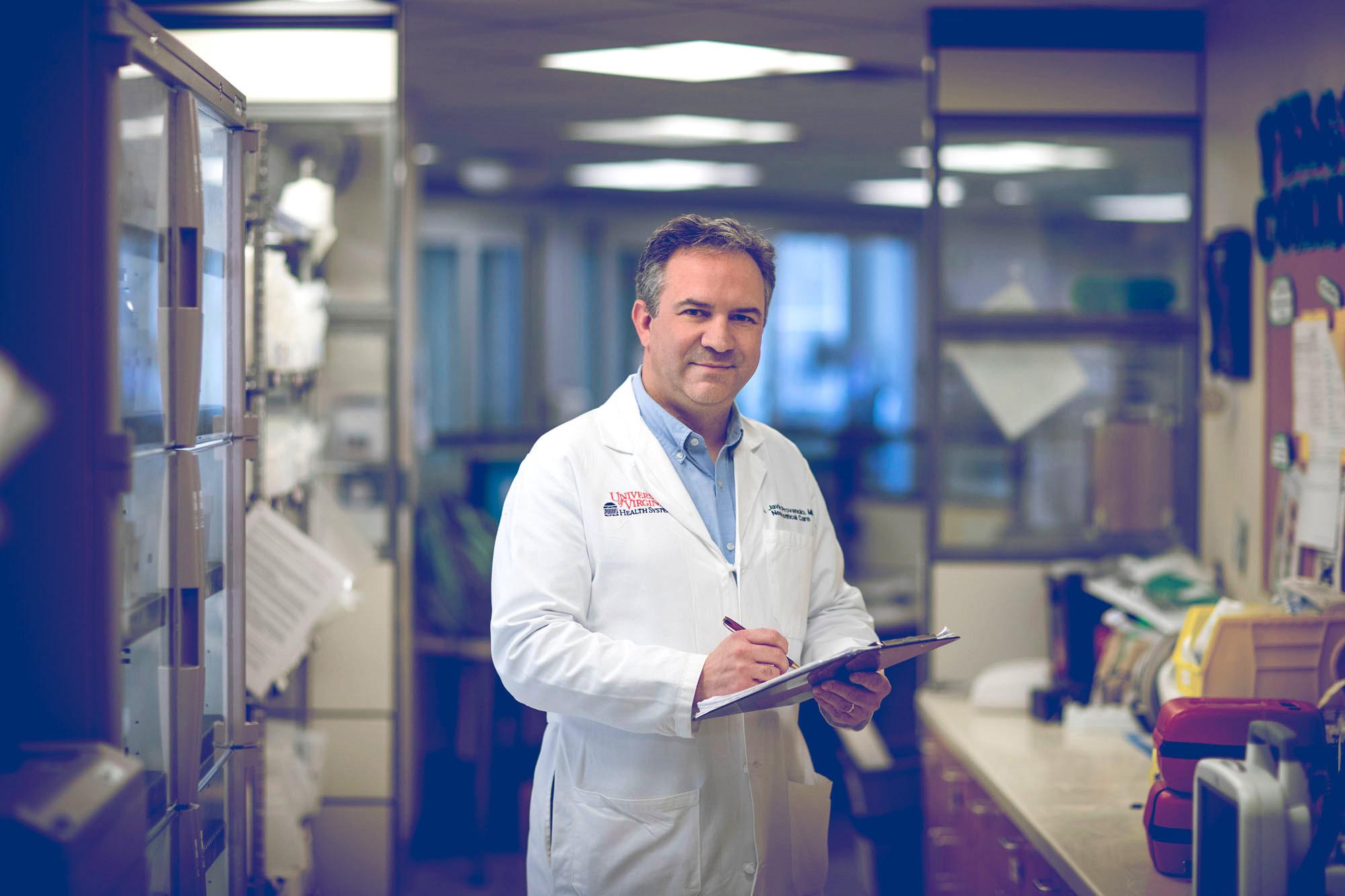 Systemic and cardiac complications of seizures and status epilepticus in the Epilepsy Monitoring Unit and the NeuroICU.
Using quantitative EEG markers and physiologic measurements to predict neurologic outcomes after cardiac arrest.
Analysis of multiple physiologic data to predict vasospasm in subarachnoid hemorrhage.
Established Epilepticus Treatment Trial (ESETT): determining the second-line drug therapy for status epilepticus.
Rotational Thromboelastometry for Monitoring the Effect of Prothrombin Complex Concentrate for Coagulopathy Reversal in Patients with Warfarin-Associated Intracerebral Hemorrhage.
Riluzole in Spinal Cord Injury Study (RISCIS): A Multi-Center, Randomized, Placebo Controlled, Double-Blinded, Trial of Efficacy and Safety of Riluzole in Acute Spinal Cord Injury
Inmate inflammation in Subarachnoid hemorrhage (SAH).
The INSPIRE Study: InVivo Study of Probable Benefit of the Neuro-Spinal ScaffoldTM for Safety and Neurologic Recovery in Subjects with Complete Thoracic AIS A Spinal Cord Injury
MISTIE-III: A phase III, randomized, open-label, 500-subject clinical trial of minimally invasive surgery plus rt-PA in the treatment of intracerebral hemorrhage.
The DECS Trial: Dexamethasone Versus Burr Hole Craniostomy for Symptomatic Chronic Subdural Hematoma.
SHINE Trial: The Stroke Hyperglycemia Insulin Network Effort (SHINE) Trial is a multicenter, randomized, controlled clinical trial of 1400 patients that will include approximately 60 enrolling sites. The study hypotheses are that treatment of hyperglycemic acute ischemic stroke patients with targeted glucose concentration (80mg/dL – 130 mg/dL) will be safe and result in improved 3 month outcome after stroke.
For a full list of clinical trials at UVA, please visit the following website: https://uvahealth.com/clinicaltrials