How You Can Help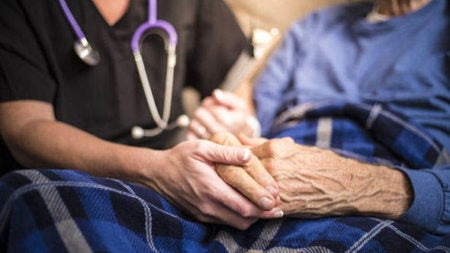 Private support helps us advance clinical care and research, which ensures our ability to provide state-of-the-art care to all our patients. These gifts allow us to expand our services and build upon the tradition of excellence at UVA.
In the past, people like you made great things possible. Thanks to private support we have been able to:
Offer life-changing clinical trials for essential tremors and Parkinson's disease
Give our patients access to the latest technology that will allow them to remain independent for as long as possible
Advance research and build collaborations between investigators and front-line physicians to speed results

There is still more to be done. We invite you to become our partner as we develop better ways to deliver care and discover more effective treatments for diseases like Parkinson's, Huntington's, essential tremor, dystonia, and other movement disorders.
Your support will help us provide comfort and care to our patients today—and allows us to design the treatments of tomorrow. If you are interested in supporting this mission, please contact:
Jasdeep Heim
(434) 982-0313
jheim@virginia.edu
http://uvahealthfoundation.org