Epilepsy Clinic
Reaching Out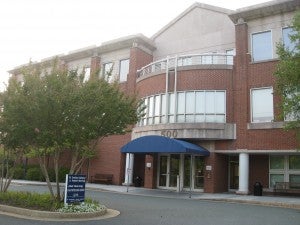 Based in Charlottesville at the University of Virginia, the F.E. Dreifuss Comprehensive Epilepsy Program (CEP) also has outreach clinics throughout Southwest Virginia (Bristol, Tazewell, and Wise). At each place, care is provided by physicians and other health care professionals who arespecially trained in treating epilepsy.
Each year, the main CEP clinic in Charlottesville receives about 2,500 patient visits and its satellite clinics receive about 1,500 visits from families coping with epilepsy.
The CEP healthcare team at each clinic works to increase all aspects of quality of life for patients with epilepsy and provides continuous patient and community education.
What to Expect
During a visit, a patient has the opportunity to meet with:
a physician specialist in epilepsy
nurses with specialty training in epilepsy
a social worker who can coordinate vocational concerns
a school teacher who can serve as a liaison to your local school district
Services
Patients in the epilepsy program can receive a number of services:
A detailed initial evaluation that includes gathering information on the patient's problem plus a complete neurological examination. Other testing may be necessary, including a magnetic resonance imaging (MRI) scan, a single photon-emission computed tomography (SPECT) scan, and electroencephalogram (EEG) home monitoring. This will give us a better understanding of the patient's illness.
Educational materials and one-on-one contact with staff members to enable the patient to know more about their seizures and have a clearer idea of how to manage them.
A change in medication, if necessary, to improve, control or reduce side-effects.
An analysis for possible admittance to the hospital as an inpatient for further testing and/or to determine if the patient is a candidate for epilepsy surgery.
Contact with the patient's primary care physician so we can provide an opinion about the diagnosis and recommend further care.
Genetic counseling and testing, if necessary.
Possible enrollment in a clinical trial that may promote the availability of new medications and treatments.
Screening for UVa's Children's Specialty Services with counseling.
Consultation with a public school teacher liaison to assess/evaluate school issues.
Consultation with local social service organizations to discuss psychosocial concerns and financial assistance programs for medications.
The Epilepsy Foundation of Virginia is also located in the CEP clinic.
Click to read the article, Recent Advances in Epilepsy or Comprehensive Epilepsy Program.