Meet Our Team
Within our clinic, we value a collegial, welcoming environment of mutual respect in which all team members work together to serve our patients and their families. We are grateful to have psychometrist support in conducting neuropsychological evaluations.
Carol Manning, PhD, ABPP is the Director of the Behavioral Neuropsychology Lab, Vice Chair for Faculty Development in Neurology, as well as Director (and co-founder) of the Memory Aging and Care Clinic.  She is also Co-Director of the Virginia Alzheimer's Disease Center (https://alzheimers.virginia.edu/). Dr. Manning is the Harrison Distinguished Teaching Professor of Neurology. She has published work in the areas of aging, Alzheimer's disease, Huntington's disease, and Parkinson's disease and has several grants to examine improvements to multi-disciplinary care for dementia patients. This funding includes a grant to implement a novel model of care coordination for dementia patients in the UVA Memory and Aging Care Clinic.  Dr. Manning was appointed to the Alzheimer's and Related Disorders Commission advisory board by the governor of Virginia. She is also a previous Chair of the Central and Western Virginia Alzheimer's Association.  Dr. Manning is involved in multi-disciplinary treatment for individuals with Alzheimer's disease and their caregivers.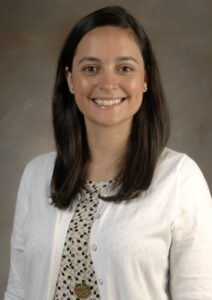 M. Agustina Rossetti, PhD, ABPP is the Director of Postdoctoral Training and an Assistant Professor of Clinical Neurology. She is a native Spanish-speaker from Argentina and is a certified bilingual clinical neuropsychologist specializing in the assessment of a broad range of cognitive disorders for both English and Spanish-speaking adults and older adults. Dr. Rossetti is a member of the department's Diversity, Equity, and Inclusion Committee and is the recipient of the 2021 ABPP Early Career Psychology Diversity Award. She is actively involved in UVA's Latinx Employee Resource Group and a local non-profit organization that supports and serves the immigrant Hispanic community. Her clinical interests include dementias and movement disorders, with a specialization in Huntington's disease. She is the co-director of UVA's multidisciplinary Huntington's Disease Society of America Center of Excellence. She also serves as the co-chair of the Neuropsychology Working Group of the Huntington's Study Group, and is involved in Factor-H, a not-for-profit organization that aims to diminish the suffering of people affected by Huntington's Disease living in conditions of extreme vulnerability in Latin America. Dr. Rossetti is also actively involved in the Atypical Parkinsonism multidisciplinary clinic and with the Memory and Aging Care Clinic (MACC).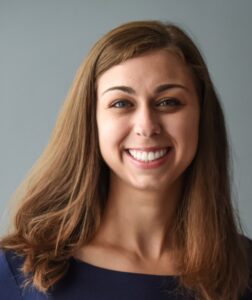 Shannon Reilly, PhD is the Assistant Director of Postdoctoral Training and an Assistant Professor of Clinical Neurology. As a Virginia Alzheimer's Disease Center (VADC) postdoctoral scholar, she received grant funding to develop and implement a pilot study for a group-based psychoeducation and support program for dementia caregivers. Her clinical interests include geroneuropsychology, particularly working with individuals with MCI and dementia due to various etiologies. Her research and clinical focus involves supporting patients with neurodegenerative diseases and their families from diagnosis to death, with an emphasis on caregiver support. Dr. Reilly supervises in the Memory and Aging Care Clinic (MACC). As the Practicum Director, she offers a graduate practicum experience. She is also the faculty advisor for the fellowship didactic program. She is involved in various research projects, including acting as a rater/assessor for multiple ongoing clinical trials.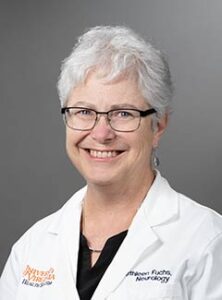 Kathleen Fuchs, PhD, ABPP is the neuropsychologist for the James Q Miller MS Clinic. Dr. Fuchs has been a member of the multidisciplinary MS clinic since its inception at UVA and serves on the editorial board for the International Journal of MS Care. Dr. Fuchs works closely with the UVA Neuro-Oncology group as well as the Memory and Aging Care Clinic and sees a number of individuals referred from those services for assessment and for psychotherapy. She is an Associate Professor of Clinical Neurology and a member of the Internal Review Board (IRB) for the medical center. She has presented continuing education courses for mental health professionals for the National MS Society and the American Brain Tumor Association as well as community education programs for the Alzheimer's Association. Dr. Fuchs is the past president of the American Board of Clinical Neuropsychology and is the co-chair of the Steering Committee for the Minnesota Conference to Update Education and Training and Guidelines in Clinical Neuropsychology.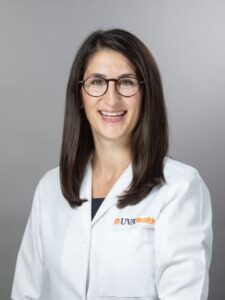 Virginia T. Gallagher, PhD, is an academic neuropsychologist and Assistant Professor in the Department of Neurology at UVA Health. She earned her undergraduate degree from the University of Virginia and her doctorate in clinical psychology from Northwestern University, Feinberg School of Medicine, where she received an F31 award from the National Institute of Neurological Disorders and Stroke (NINDS) to investigate oculomotor testing as a marker of cognitive and motor effects following repetitive head trauma. She completed her postdoctoral fellowship at UVA in clinical neuropsychology (Department of Neurology) and Alzheimer's disease (Virginia Alzheimer's Disease Center Scholars program). She has research and clinical expertise in the characterization and treatment of cognitive, psychological, and sleep health effects among adults with neurological conditions, particularly Alzheimer's disease, and their caregivers. She is an investigator in ongoing efforts to develop and optimize evidenced-based interventions for caregivers of persons with cognitive decline, with specific emphases on engaging, and tailoring interventions towards, caregivers from backgrounds typically under-represented in research and interventions. This includes caregivers who are from rural areas, identify as Black or African American, and are from younger generations (i.e., Millennials and Gen Z). She also focuses on developing and refining interventions for dementia caregivers that are cost-effective, scalable, and readily adopted by target populations. Additionally, she manages the longitudinal tracking of adults who undergo neuropsychological, neurological, neuroimaging, and biomarker assessments in the UVA Memory and Aging Care Clinic.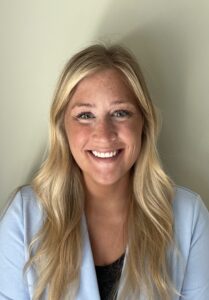 Emily Schertel, PsyD, attended Otterbein University and received her BS in psychology. She received her master's and doctorate degrees in clinical psychology from Chestnut Hill College in Philadelphia. She completed her pre-doctoral internship at the Iowa City VA Healthcare System.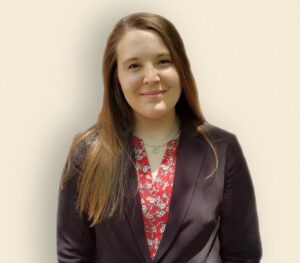 Sara K. Trach, PsyD, received her undergraduate degree from the University of Maryland, College Park. She received her Master's and Doctor of Psychology degrees from Widener University in Chester, Pennsylvania. She completed her postdoctoral internship in clinical neuropsychology at Developmental Neuropsychology Associates in Haverford, Pennsylvania and the Hospital of the University of Pennsylvania in Philadelphia, Pennsylvania. She has experience working with individuals with neurodegenerative diseases, with an emphasis on dementia and movement disorders, particularly Parkinson's disease.
Antonio Martinez Tlatenchi, PhD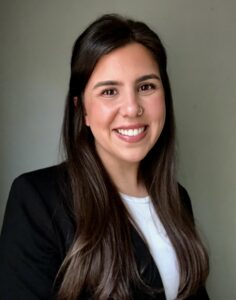 Savana Naini, PsyD, received her undergraduate degree from the University of Minnesota and master's and doctoral degrees from the University of St. Thomas in Minneapolis, Minnesota. She completed her doctoral internship at the Washington DC VA Medical Center with an emphasis in clinical neuropsychology prior to joining the University of Virginia Department of Neurology for postdoctoral fellowship. Her clinical training has spanned a wide range of medical and neurological conditions including neurocognitive disorders (e.g., dementia, movement disorders, stroke, neuro-oncology, and multiple sclerosis) and surgical candidacy (e.g., organ transplant, epilepsy, and DBS). Dr. Naini's research interests include cognitive and psychological outcomes of COVID-19 and the role of quality improvement in clinical care. She is an active member of the American Psychological Association and American Academy of Clinical Neuropsychology.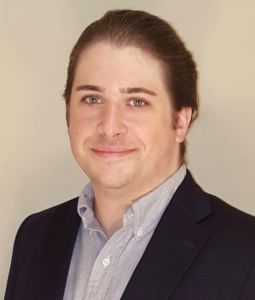 Ryan C. Thompson, PhD, is a Clinical Neuropsychology Postdoctoral Fellow in the Department of Neurology at UVA Health and a Postdoctoral Scholar in the Virginia Alzheimer's Disease Center. He earned his undergraduate degree from Wake Forest University, master's degree from The College of William and Mary, and doctoral degree from Palo Alto University, with a major area of study in clinical neuropsychology. He completed his practicum training at the VA Palo Alto, UCSF Memory and Aging Center, and Stanford University School of Medicine and completed his doctoral internship at the Geisel School of Medicine at Dartmouth. His clinical and research interests are focused on geriatric neuropsychology and better understanding neurodegenerative diseases (e.g., Alzheimer's disease), including prodromal clinical indicators of cognitive decline, non-pharmacological interventions, and care partner science. He is the current Chair of the National Academy of Neuropsychology's Student and Postdoctoral Resident Committee and is a member of the American Academy of Clinical Neuropsychology's Student Advisory Committee.
Lisa Sherwood, Lead Psychometrist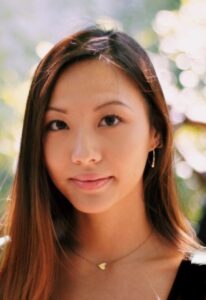 Olivia Lin, BS, joined our team as a neuro-psychometrist in January 2022. She is currently a senior psychometrist. She is a 2020 graduate of the Honors College at West Virginia University. As an undergraduate intern at the Madison Center, a skilled nursing facility in Morgantown, she discovered her affinity for clinical populations. After graduating magna cum laude with a B.S. in Psychology, Olivia trained as a lifespan psychometrist under forensic, clinical, and school psychologists at Fremouw, Sigley & Baker Psychological Associates, where she supervised undergraduate technicians and conducted diverse assessments, such as pre-surgery, fitness for duty, and ADHD diagnostic evaluations, as well as defendant evaluations for civil and criminal cases. Olivia has experience working with various clinical populations, including individuals with learning disabilities, mood disorders, and substance dependence. In her time at UVA Health she has grown particularly fond of the older patients in the Memory & Adult Neuropsychology Division.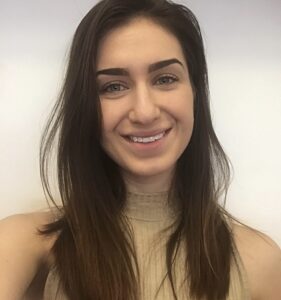 Sarah Rodock, BA, graduated Phi Beta Kappa from the University of Virginia with a B.A. in Psychology and focus in cognitive neuroscience. As an undergraduate she conducted research at UVA's Behavioral Genetics and Computational Memory laboratories. Sarah is inspired by the dedication of her colleagues and UVA's commitment to interdisciplinary approaches in clinical care and research. She enjoys working with diverse cognitive profiles and views divergent brains as an opportunity for unique human connection and understanding.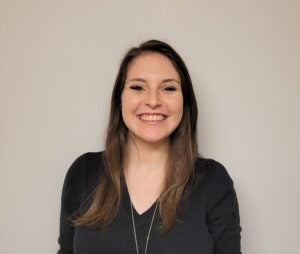 Annie Eick, BS, joined the team as a lifespan neuropsychometrist and program coordinator for the Pediatric Neuropsychology Department in June 2021. Annie graduated magna cum laude from the Honors College at Virginia Tech with a BS in psychology in 2019. She has always had an affinity for helping people – from guiding research students as coordinator of the Center for Applied Behavioral Systems at Virginia Tech to teaching children with Autism Spectrum Disorder daily living skills and behavioral management techniques at the Virginia Autism and Behavior Consulting center. Since starting at UVA, Annie has come to discover a passion in neuropsychology. She enjoys the opportunity to work with a variety of patients and to assist in their care.
Former Postdoctoral Fellows
Our former fellows have a strong track record of achieving board certification in neuropsychology and obtaining positions in various healthcare settings across the country.
Brianna Daranciang, PsyD – Bon Secours Memorial Regional Medical Center | Mechanicsville, VA
Virginia Gallagher, PhD – Research Assistant Professor, Department of Neurology, UVA Health | Charlottesville, VA
Julian Garcia, PsyD – Assistant Professor, Physical Medical and Rehabilitation Department, Virginia Commonwealth University | Richmond, VA
Shannon Reilly, PhD – Assistant Professor, Department of Neurology, UVA Health | Charlottesville, VA
Jennifer Romano Morris, PsyD – Co-director of the Neuropsychological Assessment Clinic, Hampton VA Medical Center | Hampton, VA
Willie McBride III, PsyD – Center for Behavioral Health, Spalding University | Louisville, KY
Lucas Driskell, PsyD – Department of Neurology, Yale School of Medicine | New Haven, CT
Jasmen Rice, PsyD – The Memory Care Center, Hartford HealthCare | Hartford, CT
Ivorie Walker, PsyD – Carolinas Rehabilitation Charlotte, Atrium Health | Charlotte, NC
Kathleen Breslin, PsyD – Brandywine Neuropsychological Associates | Chadds Ford, PA
Brianna Auman, PsyD– Banner Health | Sun City, AZ
Daniel Brown, PhD– Illinois Neurological Institute | Peoria, IL
Jessica Rhee, PsyD – Elliott Behavioral Health Services | Manchester, NH
Kathryn Wyman-Chick, PsyD, ABPP – Regions Hospital/HealthPartners | St. Paul, MN
Naledi Ketlogetswe, PsyD
Jessica Stenclik, PhD, ABPP – Signant Health | Schenectady, NY
Lama Alameddine, PsyD – UW Medicine Valley Medical Center | Renton, WA
Alexandra Geneser, PsyD – Valley MedPsych & University of Virginia Student Disability Access Center | Virginia
Ariel Frankel, PhD – Neurobehavioral Health Institute, Inc. (private practice) | Fort Lauderdale, FL
Brian Mizuki, PsyD, ABPP – Ochsner Medical Center | New Orleans, LA
Lauren Chandler, PsyD – VA Martinsburg Healthcare System  | Martinsburg, WV
Scott Sperling, PsyD, ABPP – Cleveland Clinic | Cleveland, OH
Karen Pollard, PsyD – Brain Power Advisors | Greensboro, NC
Adam McDermott, PsyD – Atrium Health Wake Forest Baptist | High Point, NC
Stephen F. X. Zieman, Jr., PhD – Psychological Associates, P.A. | Pensacola, FL
Jamie Ducharme, PhD, ABPP – Neuropsychological Services of Tidewater | Virginia Beach, VA
Eric Rinehardt, PhD, ABPP – Carolinas Rehabilitation, Atrium Health | Charlotte, NC
Amy Steiner, PsyD, ABPP – LynLake Centers for Wellbeing | Minneapolis, MN
Erin Lasher, PsyD – Associated Neurologists, P.C. | Danbury, CT
Thomas Wodushek, PhD, ABPP – UC Health Neurosciences Center | Aurora, CO