Multiple Sclerosis – Neuroimmunology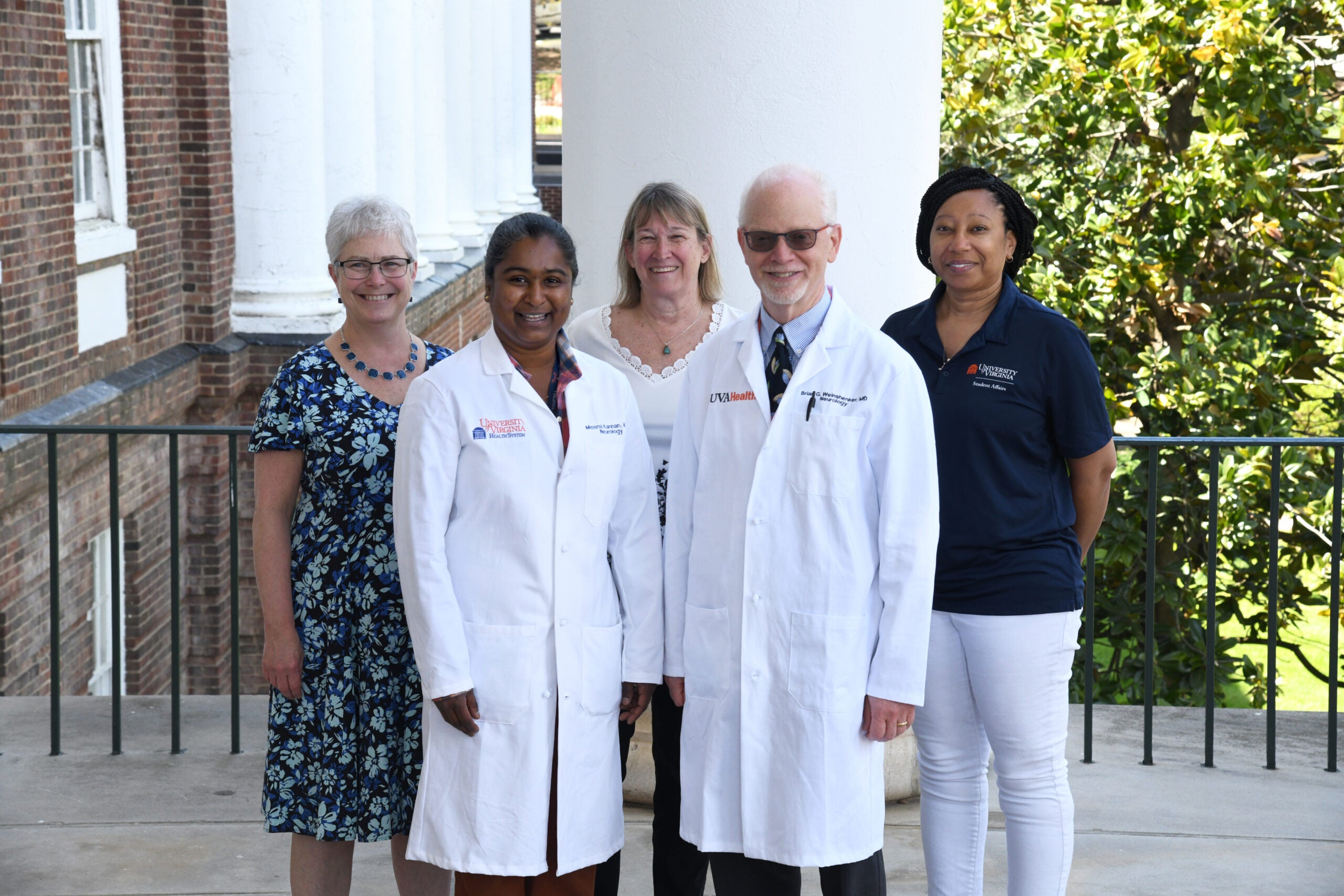 The Division of Multiple Sclerosis and Neuroimmunology is dedicated to providing exceptional, interdisciplinary care for people with multiple sclerosis. We also seek to advance our understanding of the disease through clinical research and providing subspecialty training for the next generation of neurologists seeking to specialize in this field by providing opportunities. Our approach is highly collaborative and focuses on the following conditions:
Multiple sclerosis, Adult and Pediatric Onset
Neuromyelitis Optica Spectrum Disorders
Acute disseminated encephalomyelitis
Sarcoidosis
Transverse myelitis
Optic neuritis
CNS Vasculitis
Autoimmune and paraneoplastic disorders
The University of Virginia Multiple Sclerosis Center is recognized by the National Multiple Sclerosis Society as a Center for Comprehensive Multiple Sclerosis Care and is a recognized member of the Consortium of Multiple Sclerosis Centers.
Core Providers:
Associated Providers:
Angela Holian, PharmD, Clinical Pharmacist, MS and Neuroimmunology
Kate Kucera, OT
Cami Grimes, PT
Clinical Staff:
Ashley Ballard, RN Nurse Coordinator (Adult MS)
Margaret Keller, RN, Research Coordinator
Linda Morris, CPhT
Hannah Caballero, MSW, Social Worker
Tara Altizer, Administrative Assistant
Additional Information
To make an appointment, please call (434) 924-2706.
For directions and more information about our clinic:
https://uvahealth.com/locations/profile/james-q-miller-multiple-sclerosis-clinic
https://uvahealth.com/locations/profile/pediatric-young-adult-multiple-sclerosis-clinic