Robyn Moraney, MD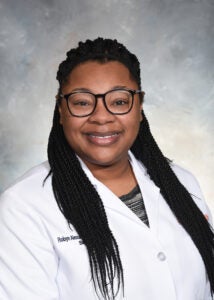 Surgery Resident
Medical School: University of South Carolina
I am from Greenville, South Carolina and completed my undergraduate degrees at the University of South Carolina – Columbia. I then completed my medical degree at the University of South Carolina SOM-Greenville. After spending a year at UVA doing anesthesia research, I decided to stay here for my intern year.
I am a true band nerd and spent 13 years of my life marching in 100+ degree weather in a wool uniform, where I played flute and oboe. From that, I lost some of my hearing, but gained lifelong friends.
Outside the hospital, I can be found playing with my dog, reading a good book, or watching the newest Netflix series.