Abdominal Imaging
We are currently accepting applications for clinical instructor positions in 2024-2025. If interested, please contact Sandy Kerns.
Abdominal Imaging Fellowship (1 year)
The Division of Body Imaging offers a one-year Abdominal Imaging Fellowship covering all aspects of abdominal imaging with a strong emphasis on abdominal MRI as well as image-guided procedures. We are currently accepting applications and interviewing for fellow positions in 2024-2025.
Our Division
The Abdominal Imaging section, housed within the Division of Body Imaging, is comprised of nine faculty physicians and provides a full range of diagnostic imaging as well as diagnostic and therapeutic procedures related to the chest, abdomen, pelvis, gastrointestinal, and genitourinary tracts.
The program is designed to enable the Abdominal Imaging Fellow to accumulate a broad base of medical knowledge, to develop interpretive and technical skills under supervision, and to become proficient at clinical decision making and consultative services. The fellowship can provide teaching and research opportunities based on fellow interests.
Upon completion of the fellowship, the graduate will have a strong foundation to build an academic career in radiology or enter subspecialized or general private practice. Specifically, the fellowship focuses on providing advanced training in cross-sectional imaging of the abdomen and pelvis with a strong emphasis on abdominal and pelvic MRI. Experience can also be gained in interventional procedures, including CT- and ultrasound-guided biopsies, abscess drainages, and if desired, image-guided ablations.
The Abdominal Imaging faculty place a strong emphasis on their role as consultants to referring providers and our primary role as care givers to the patients we serve.  We also believe that the time spent on every service should be pleasurable and educationally rewarding.
For the last several years, our fellows have been able to secure their top choices for radiologist positions, often in highly competitive markets.
Minimum entry requirements include successful completion of a diagnostic radiology residency and the ability to obtain a medical license in the Commonwealth of Virginia.
Our program complies with the timeline established by Society of Chairs of Academic Radiology Departments (SCARD).
---
Applying for 2024-25 Positions
For the 2024-2025 Academic Year: Applications will be accepted beginning on August 1, 2022. Interviews will take place beginning November 7, 2022.
A personal interview is required for all applicants; acceptance into the program will be on a rolling basis. The interviews will be conducted virtually for this cycle to eliminate the need for travel during the COVID-19 pandemic.
Per SCARD guidelines, applicants will have until November 14, 2022 to accept or decline any offer made before November 14. For any offer made after November 14, the candidate has a one-day grace period to accept or decline the offer.
EXTERNAL APPLICANTS
Please apply through Workday by clicking here. Search for requisition # R0038556. For full consideration, applications must include a Cover Letter/Personal Statement, USMLE scores (or equivalent), ECFMG (if applicable) and 3 current letters of recommendation.
INTERNAL UVA APPLICANTS
Please apply through your Workday homepage. Search "Find Jobs" and search for requisition # R0038556. For full consideration, applications must include a Cover Letter/Personal Statement, USMLE scores (or equivalent), ECFMG (if applicable) and 3 current letters of recommendation.
INTERNAL and EXTERNAL APPLICANTS
Please upload all requested documents through the CV portal. (Workday does not provide a distinct portal for these documents.) Email all letters of recommendation to Sandy Kerns, program coordinator, at sk9ef@virginia.edu.
For questions about the position, please contact Sandy Kerns via email at sk9ef@virginia.edu.
For questions about the application process, please contact Jeremy Brofft, Academic Recruiter, via email at xmf9ad@virginia.edu.
---
Additional Information
Applications from graduates of non-US radiology programs are considered on a case-by-case basis if the duration of the completed training is at least five years including one year of clinical training in the US. Please note that for international graduates, recommendation letters must be from radiologists in the US.
Fellows are selected on the basis of their medical training, general and academic achievements, and personal qualities. No preference is given to any particular medical school or geographic area, nor is race, sex, or national origin a consideration. International medical graduates need to have a permanently validated ECFMG certificate and have passed USMLE Steps 1, 2 and 3. They will be offered a visa for the duration of their fellowship.
The University of Virginia is an affirmative action/equal opportunity employer committed to diversity, equity, and inclusiveness.
The experience of recent years has shown that most applicants for Abdominal Imaging fellowships are primarily looking for expert-level training in abdominal and pelvic MRI as well as broad exposure to US, CT and image-guided procedures. We used this as a starting point for creating the curriculum of our Abdominal Imaging fellowship.
Magnetic Resonance Imaging
Rotations on our MRI service will expose the fellow to MRI of the liver, biliary system, pancreas, female pelvis, 3T prostate MRI, rectal cancer staging, and a variety of urological MRI examinations. We use state-of-the-art equipment including several 3 Tesla scanners and a variety of MRI contrast agents. Fellows on MRI will be responsible for protocoling and interpreting MRI studies. Great emphasis will be placed on building an advanced understanding of MRI physics as far as it is relevant for image interpretation. Our world-class research/physics faculty help us to achieve these goals.
Computed Tomography
We run a busy CT service, with scanners located within the University Hospital, two outpatient imaging centers and the Emily Couric Clinical Cancer Center.  We use modern CT techniques such as Dual Energy, iterative reconstruction and other dose reduction strategies. CT colonoscopies are performed and fellow involvement is encouraged.
Ultrasonography
The Ultrasound service covers all areas of abdominal and pelvic ultrasound examinations including extensive exposure to transplant US. Fellows will also have the opportunity to learn US elastography as well as contrast-enhanced US.
Image-Guided Procedures
Our procedure service performs approximately 350 CT- and US-guided biopsies and drain placements as well as image-guided ablation procedures of renal tumors per month. Fellows will have the opportunity to gain expertise in these areas. It is divisional policy that our fellows have first choice of all procedures over other trainees.
Fluoroscopy
Our division offers the full spectrum of fluoroscopic examinations and procedures. Fellows are not scheduled on this rotation. However, given our very large number of fluoroscopically-guided esophageal balloon dilations, individuals who are interested in this particular procedure or fluoroscopy will generally have the opportunity to spend time on this service.
Electives
Fellows get up to four weeks of elective time throughout the year that can be spent within the division (thoracic imaging, fluoroscopy, ob-gyn ultrasound) or outside the division (cardiovascular imaging, interventional radiology, pediatric imaging, breast imaging, MSK imaging, neuroradiology or nuclear medicine).
Conferences and Tumor Boards
There is a dedicated Tuesday morning fellow's conference with presenters including Abdominal Imaging faculty as well as other radiology faculty and referring providers. Topics are tailored to the fellow level.
Fellows will also participate in UVA clinical conferences and tumor boards. The degree of involvement during presentation and responsibility will gradually increase throughout the year. The following clinical conferences and tumor boards are covered:
GI Tumor Board, Thursday 7:00-8:00am
GYN Tumor Board, Wednesdays 4:00pm
GU Conference, Wednesday 7:00am (bi-weekly)
In addition, there is a weekly divisional Wednesday morning conference where interesting cases are reviewed.
Call Responsibilities
Fellows take call every 4th or 5th weekend. Responsibilities are primarily to interpretation of MRI exams with faculty supervision and when applicable assisting with the rare overnight emergent procedure.
Internal Moonlighting
Optional internal moonlighting opportunities are available within our department with our 24/7 service.
Teaching and Formal Learning
The fellows are expected to participate in the education of the radiology residents and medical students who rotate through their areas on a daily informal basis. Fellows can attend the 12:15 p.m. residents' conference if related to abdominal imaging. Each fellow usually gives 1-2 residents' conferences per year. Fellows do not independently staff daytime services.
Salary and Benefits
Our fellows receive an annual salary that is competitive with what is offered by other institutions. They receive medical and dental care benefits for themselves and their immediate family. Additionally, malpractice insurance is provided at no charge.
Our fellows receive an annual stipend to cover expenses related to attending meetings or buying books. Each fellow is encouraged to attend one educational meeting of his/her choice.
Additional significant educational benefits are offered by the University of Virginia that can be used to take UVA courses.
Vacation and Leave Policy
Fellows have 22 days of vacation time (plus additional time off during Christmas or New Year's), and up to 5 days of meeting time to be spent at national radiology meetings.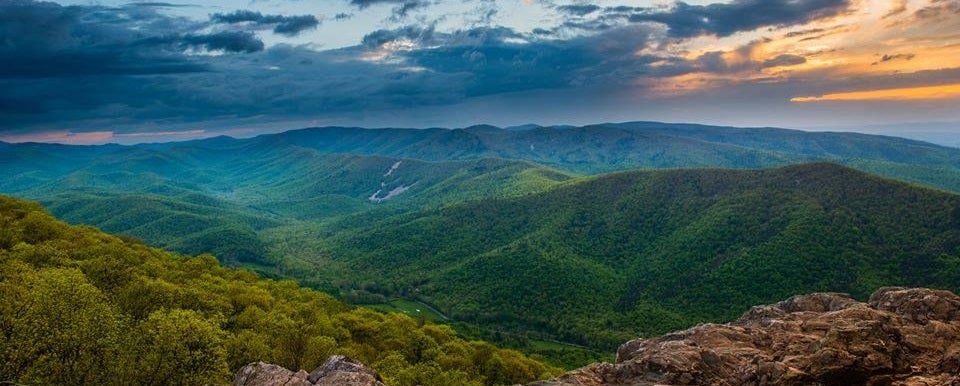 With its picturesque countryside and natural beauty, a thriving arts and music scene, numerous events and cultural opportunities, and countless outdoor activities, Charlottesville is a great place to call home!
Our Commitment
Recognizing the personal commitment required to extend your training and improve your skills, we are firmly committed to providing leading-edge instruction and helping you achieve success in diagnosing and treating disease. Finally, it is our responsibility to help provide guidance in your job search and do our utmost to help you secure the position that's right for you.
Fellow Testimonials
"This fellowship provides great exposure to MRI procedures in a great location. Not only are the faculty exceptional teachers at the workstation, but the residents, nurses, and techs are very experienced and knowledgeable as well."

"This program provides a very collegial environment with engaging faculty. The program strengths are definitely the well-rounded exposure to MRI and other procedures."

"We have moonlighting available to us, which is a great perk of the program. Moonlighting gives us more autonomy to expand our knowledge and skill set, as well as provides extra compensation."
Address
[For US Postal service delivery]
University of Virginia
Department of Radiology and Medical Imaging
Box 800170
Charlottesville, VA  22908
[Physical address (for all other forms of delivery)]
University of Virginia
Department of Radiology and Medical Imaging
1215 Lee Street
Charlottesville, VA  22908
The University of Virginia School of Medicine is accredited by The Liaison Committee on Medical Education (LCME). The University of Virginia is an Equal Opportunity/Affirmative Action employer; women, minorities, veterans and persons with disabilities are encouraged to apply.