Breast Imaging
We participate in the Breast Imaging Match program administered by the National Residency Match Program (NRMP). We are currently accepting applications for clinical instructor positions in 2024-2025.
Overview
For those interested in advanced training, the Division of Breast Imaging offers qualified physicians a one year non-tenured breast imaging instructorship. Candidates must have an MD or equivalent and successfully completed a residency in diagnostic radiology at an ACGME accredited institution.
Our post-graduate fellowship program focuses on all aspects of breast imaging, including clinical consultation, screening and diagnostic mammography, breast ultrasound, breast MRI, galactography, and image-guided interventional procedures; core biopsies are performed under ultrasound, stereotactic, and MRI guidance. In addition to gaining further expertise in this subspecialty, fellows will serve as junior faculty, playing a significant role in resident education.
Candidates must have an MD or equivalent and successfully completed a residency in diagnostic radiology at an ACGME accredited institution or successfully completed a diagnostic radiology residency accredited by the Royal College of Physicians and Surgeons of Canada (RCPSC). Candidates must also have the ability to obtain a medical license in the Commonwealth of Virginia.
The University of Virginia Breast Imaging Division is participating in the Fellowship Match process, sponsored by the Society of Breast Imaging and managed by the National Resident matching Program. In order to become a fellow with the University of Virginia, you must register with the Radiology Match, of which Breast Imaging is a part, at http://www.nrmp.org/.
Applying for 2024-2025 Positions
Our program complies with the timeline established by Society of Chairs of Academic Radiology Departments (SCARD).
For the 2024-2025 academic year, applications will be accepted between now and March 31, 2023. We will start interviewing in November and continue through January.
A personal interview is required for all applicants. The interviews will be conducted virtually for this cycle upon the recommendation of SCARD.
EXTERNAL APPLICANTS
Please apply through Workday by clicking here. Search for requisition # R0038570. For full consideration applications must include a Cover Letter/Personal Statement; USMLE scores (or equivalent); ECFMG (if applicable); and 3 current letters of recommendation.
INTERNAL UVA APPLICANTS
Please apply through your Workday Home page, search "Find Jobs", and search for requisition # R0038570. For full consideration applications must include a Cover Letter/Personal Statement; USMLE scores (or equivalent); ECFMG (if applicable); and 3 current letters of recommendation.
All Applicants Must:
Upload all requested documents through the CV portal (Workday does not provide a distinct portal for these documents).
Email all letters of recommendation to Sandy Kerns, Breast Imaging Fellowship Coordinator, at sk9ef@virginia.edu.
For questions about the position, please contact Sandy Kerns via email at sk9ef@virginia.edu.
For questions about the application process, please contact Michelle Williams, Faculty Search Advisor via email at mew8js@virginia.edu.
Additional Information
Applications from graduates of non-US radiology programs are considered on a case-by-case basis if the duration of the completed training is at least five years including one year of clinical training in the US. Please note that for international graduates, recommendation letters must be from radiologists in the US.
Fellows are selected on the basis of their medical training, general and academic achievements, and personal qualities. No preference is given to any particular medical school or geographic area, nor is race, sex, or national origin a consideration. International medical graduates need to have a permanently validated ECFMG certificate and have passed USMLE Steps 1, 2 and 3. They will be offered a visa for the duration of their fellowship.
The University of Virginia is an affirmative action/equal opportunity employer committed to diversity, equity, and inclusiveness.
Pre-Employment Drug Testing and Background Check
Resident/fellow appointment is conditional based on the approval of the Clinical Staff Credentials Committee (CSCC) and the Clinical Staff Executive Committee (CSEC) and based on successful completion of credentialing, including but not limited to our review and acceptance of information from the criminal background check, successful completion of the pre-employment drug screen, passing applicable medical licensing exams (USMLE, COMLEX or MCCQE), receipt of a Virginia Medical License (if applicable), honest and accurate completion of all required paperwork and training modules prior to Orientation. For more information, please see the sample GME Contract linked here.
For Residency and Fellowship Applicants Requiring Visa Sponsorship
Institutionally, we sponsor the J1 clinical visa. Decisions about sponsorship of other visa type are made at the department level. All graduates of international medical schools must hold a valid certificate issued by the Educational Commission for Foreign Medical Graduates (ECFMG) to be appointed as a resident or fellow following the Accreditation Council for Graduate Medical Education.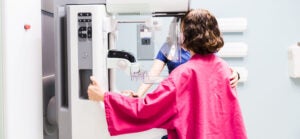 The overall goal of the Breast Imaging Fellowship Program is to fulfill the three-fold mission of the University of Virginia Health system: To provide excellence and innovation in the care of patients, the training of health professionals, and the creation and sharing of health knowledge.
To that end, the program is designed to enable the Breast Imaging Fellow to accumulate a broad base of medical knowledge, to develop progressively independent interpretive and technical skills under supervision, and to become proficient at accurate clinical decision making and consulting. The fellowship aims to provide teaching and research opportunities for fellows, adjusted to special interests and talents.
At the conclusion of the fellowship, the graduate will have the foundation to build an academic career in radiology, advance subspecialty knowledge and skills as an advanced clinical fellow or instructor, or enter community practice as an expert in breast imaging.
As a result of our clinical training and didactic conferences, we expect each Breast Imaging Fellow who finishes training to be able to:
Be conversant in the BI-RADS lexicon, including the mammography, ultrasound, and MRI sections
Perceive breast masses, calcifications, and other abnormalities on mammography and determine probability of malignancy; develop an accurate differential diagnosis based on the imaging findings
Determine appropriate management of mammographic, sonographic, and MR breast abnormalities
For both standard and problem-solving mammography, describe the technique for obtaining the images, the correct terminology, and the appropriate applications
Perform breast clinical examinations and correlate with problem-solving mammography
Perform and interpret breast ultrasound examinations
Interpret breast magnetic resonance imaging studies; recognize common MR artifacts that affect breast imaging
Perform and understand the indications and complications of breast interventional procedures including: needle localization using mammographic, stereotactic, ultrasonographic, or MRI guidance; cyst aspiration; fine needle and core needle biopsy with stereotactic, ultrasonographic, or MRI guidance; galactography
Understand the psychosocial concerns of patients undergoing breast imaging and learn how to deal with these issues; be able to talk with patients who've been diagnosed with cancer in an appropriate, supportive manner
Become familiar with breast pathology and the clinical significance of various benign and malignant lesions
Understand risk factors for breast cancer, including genetics, and implications for screening mammography, ultrasound, and MRI; be familiar with common methods for measuring breast cancer risk
Become familiar with community education programs regarding breast cancer awareness
Determine the elements of quality control and quality assurance programs in Breast Imaging, including the criteria necessary for high quality mammography, breast ultrasound, and breast MRI and the technical problems that impact image quality
Become familiar with breast imaging literature and current research
Interpret bone density examinations; understand the basic concepts of etiology, prevention, and treatment of osteoporosis
UVA Health is a large tertiary care center in central Virginia. We provide screening and diagnostic mammography, as well as the full range of breast procedures. Mammography is performed at three sites, one of which is staffed by radiologists.
UVA Breast Care Center, Pantops (opened October 2020)
Main site of operations
All digital operation
Five mammography units, including one GE Senographe Digital unit and four Hologic digital units
Hologic Tomosynthesis and Contrast-Enhanced Mammography capabilities
Five dedicated Siemens breast US units
Upright Hologic stereotactic tomosynthesis biopsy unit
Clinic space for surgical consultation, hematology/oncology consultation, and plastic surgery consultation.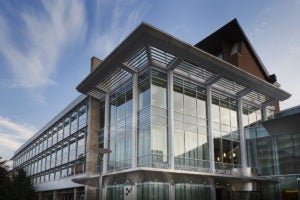 Emily Couric Cancer Center
Newly completed comprehensive cancer center
Adjacent to the main hospital
Weekly Tumor Board meetings occur at this location
No breast imaging occurs at this site
Northridge Mammography
Adjacent to Women's Center for Midlife Health
Two mammography units, including  GE Senographe Digital and a Hologic digital units
DEXA
Images are transported and read at the UVA Breast Care Center
Other Imaging Sites
Fontaine Imaging Center: Seimens 1.5T Avanto and Espree MRI units. Screening and diagnostic breast MRI
Northridge Imaging Center: Seimens 1.5T Espree MRI. Screening and diagnostic breast MRI
Diagnostic Radiology Center in Orange, Virginia, located about 40 minutes from Charlottesville (not staffed by radiologists); GE digital mammography unit
Outside contracts for mammography reading, including Fluvanna Correctional Center for Women; films sent to Breast Center for interpretation
Mobile mammography van; GE digital mammography unit
The Division of Breast Imaging has a strong research program. Our interests are diverse, ranging from clinical to basic science studies. Our current research projects include contrast enhanced mammography, tomosynthesis, quality assurance, and education. Our division is also currently participating in the Tomosynthesis Mammographic Imaging Screening Trial (TMIST) run by the ECOG-ACRIN research group. The study plans to be one of the largest multicenter prospective randomized screening trials. Our previous fellows have enjoyed participating in one or more projects and have presented their work at various conferences and professional gatherings.
Call
Fellows are responsible for taking patient calls regarding any difficulties or complications after  percutaneous biopsy. They are also available to protocol breast MRIs that are scheduled in the evening or on weekends. There is currently no ER or body call.
Teaching
Fellows will be expected to assist in teaching of medical students and residents rotating in on the Breast Imaging Service.
Electives
Fellows have 4 weeks of elective time. Electives are typically based on your employment plans following fellowship. Fellows entering private practice with general radiology responsibilities often want more diagnostic radiology experience in other radiology divisions. Fellows entering academics or a private practice job that is exclusively breast imaging may choose to have a second week of pathology/surgery, and to rotate with radiation or medical oncology. Electives will take place January-June.
Moonlighting
Optional internal moonlighting opportunities are offered within our department, both within breast and body radiology divisions.
Evaluation
Fellows are provided with written evaluation of their performance four times during the program. The faculty performs evaluations of the fellows' performance at 3, 6, 9, and 12 months.
Anonymous evaluations by the fellows of the program and are received twice per year and faculty evaluations are completed quarterly. Faculty are evaluated using a numerical scoring system on a wide variety of clinical, teaching, and research skills through New Innovations.
Resources
The fellows' office maintains desktop computers with internet and hospital systems access. The fellows may utilize any other department resources including the section's administrative assistant, graphic artists, webmasters, and IRB support personnel to name a few.
Salary, Benefits, and Academic Stipend
Our fellows receive an annual salary that is competitive with compensation offered by other institutions. They receive medical and dental care benefits for themselves and their immediate family. Additionally, malpractice insurance is provided at no charge. Fellows receive an annual stipend to cover expenses related to attending meetings or buying books. Each fellow is encouraged to attend one educational meeting of his/her choice.
Vacation and Leave Policy
Our Instructors have 22 days of vacation time, and 5 days of meeting time to be spent at national Radiology meetings.
Office Space
Fellows have combined office space with computers, telephones, and PACS.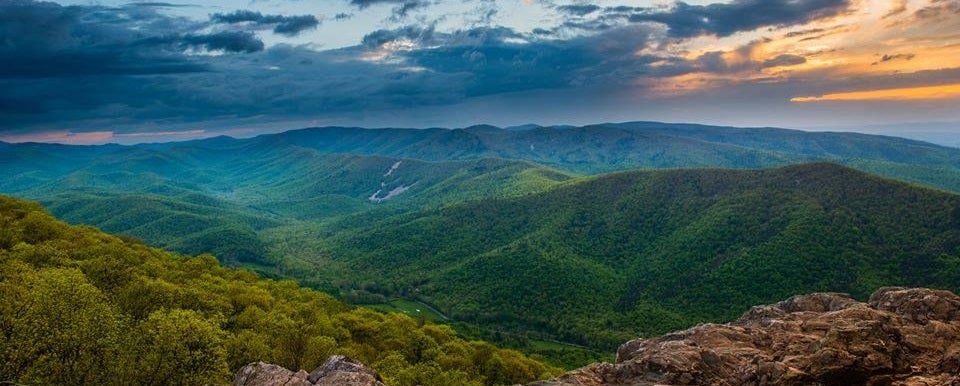 With its picturesque countryside and natural beauty, a thriving arts and music scene, numerous events and cultural opportunities, and countless outdoor activities, Charlottesville is a great place to call home!
Sandy Kerns
Medical Education Programs Administrator
Breast Imaging Fellowship Coordinator
sk9ef@virginia.edu
434-924-9484
Jonathan Nguyen, MD
Assistant Professor of Radiology and Medical Imaging
Program Director, Breast Imaging Fellowship
jvn6c@Virginia.EDU
434-297-4340
Address
For US Postal service delivery:
University of Virginia School of Medicine
Department of Radiology and Medical Imaging
Box 800170
Charlottesville, VA 22908
Physical address (for all other forms of delivery):
University of Virginia School of Medicine
Department of Radiology and Medical Imaging
1215 Lee Street
Charlottesville, VA 22908
Fellow Testimonials
"This program provides superb training with exposure to all modalities along with fantastic technologists and excellent surgical colleagues, all centered within the small-town charm of beautiful Charlottesville."

"I really appreciate the very organized working and teaching environment in this fellowship, with current information and the latest technology."

"I am very happy that I chose UVA for my breast imaging fellowship. You are able to train under nationally renowned faculty and see a high volume of cases. I feel that I will be very well prepared for either an academic or a private practice setting."
The University of Virginia School of Medicine is accredited by The Liaison Committee on Medical Education (LCME). The University of Virginia is an Equal Opportunity/Affirmative Action employer; women, minorities, veterans, and persons with disabilities are encouraged to apply.