Diagnostic Radiology Residency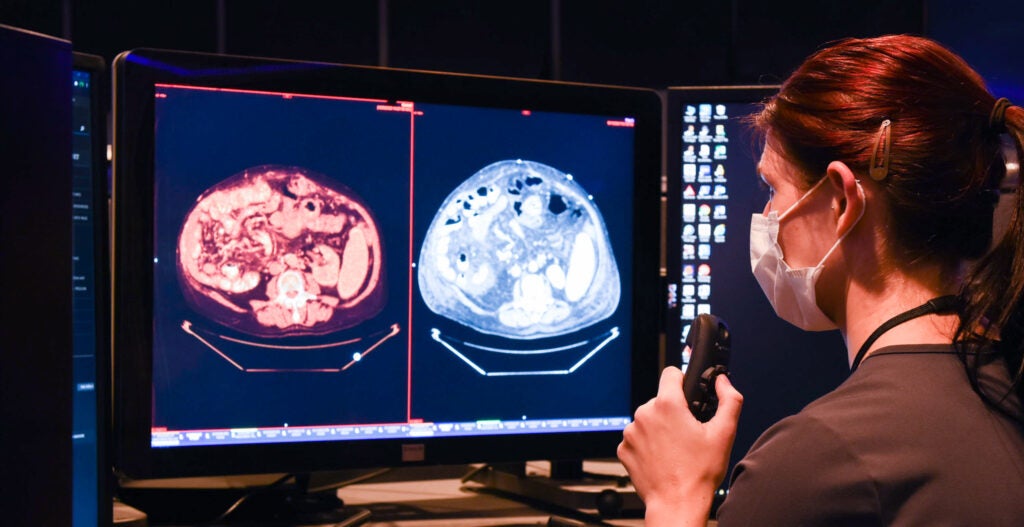 Goals of Our Program
We aim to develop within our residents the skills and interpretive ability necessary to perform as competent clinical diagnostic radiologists, and to encourage critical thinking and creativity as a basis for sound clinical practice. Residents are exposed to all aspects of radiology and medical imaging through our eight subspecialty areas and learn a disciplined approach to medical problem solving and decision making. A comprehensive understanding of medical imaging techniques is emphasized, followed by hands-on experience that will challenge residents to assume greater responsibilities as the training progresses.
Upon completion of training, residents will be well prepared to perform and interpret diagnostic and therapeutic imaging procedures and be acquainted with numerous investigational procedures. They will be able to serve as consultants in the appropriate selection of diagnostic exams. Above all, residents will be well-versed in performing their duties with collegiality and a keen sensitivity for the physical and psychological well-being of patients, residents, faculty, and staff.
---
UVA Radiology Trainee Recruitment Video
As recruitment for new residents must be done entirely online this year due to the COVID-19 pandemic, we've created a video to give potential trainees a glimpse into our program, people and culture. Hear from current residents and our Department Chair about what makes UVA Radiology special while moving through the department's world-class facilities.
---
A Message from the Vice Chair of Education
---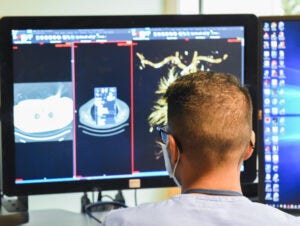 A Day in the Life of a Radiology Resident
To get a sense of what your days might look like during your own diagnostic radiology residency at UVA, read about a day in the life of diagnostic radiology residents Dr. Xavier Mohammed (with a focus on how COVID-19 affects residency) or Dr. Nicole Kapral.
---
Early Specialization in Interventional Radiology (ESIR)
The purpose of ESIR is to offer an alternative pathway for diagnostic radiology residents who indicate an early wish to enter into Interventional Radiology (IR).  ESIR training requires residents to complete 12 IR or IR-related rotations during their PGY2 – 5 years, with documentation of having performed 500 IR or IR-related procedures.  Diagnostic radiology residents who complete the ESIR curriculum, meet the IR procedural requirements, and match into the IR residency (Independent) may receive credit for year one and directly enter into year two of the program. Click here to read an ESIR FAQ.
---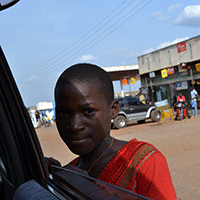 Radiology Resident International Education Program and Global Health Leadership Track
We are pleased to offer the Spencer B. Gay Radiology Resident International Education Program and Global Health Leadership Track, available to current UVA Diagnostic radiology residents. The track is designed for those with a specific interest in global health initiatives and the impact and applications of diagnostic imaging and image-guided interventions in international institutions and communities with limited resources. Interested radiology residents apply during their first year of residency. The track includes international rotations during PGY 3 and PGY 5 with a designated international partner organization.
---
A Message from the Program
While our day-to-day lives at work are complex, our roles as Program Directors are simple: to create a cooperative environment where resident education is the priority.  We have a close working relationship with our residents who we consider our future colleagues. While we have formal noon lectures, most of the teaching and learning occurs during our daily work, reviewing cases or brainstorming about a research project.

Our residency is by no means easy; days can be long and nights can be busy, but we are in it together.  Most residents choose to stay at UVA for fellowships and when they graduate are prepared to hit the ground running in the jobs of their choice.

We enjoy getting to know each other's families, whether it's at social events, intramural teams or a chance meeting on the Downtown Mall. Only steps away from the Blue Ridge Mountains, Charlottesville is a great place to live and has a lot to offer. Being an integrated part of the University of Virginia provides access to many of the activities on grounds. Charlottesville is unique in that it has more diverse cultural experiences than you would expect for a smaller city as well as being an area steeped in history.

As faculty, we are proud of our residents and fortunate to be part of the same medical community serving the patients of Virginia.
Program Director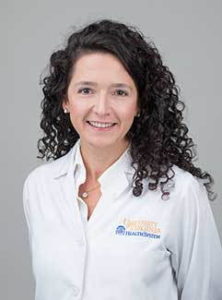 Associate Professor of Radiology  – Thoracic Imaging
Program Director, Diagnostic Radiology Residency Program
434-924-9401
jmb3dt@virginia.edu