Ladyologists – Supporting Each Other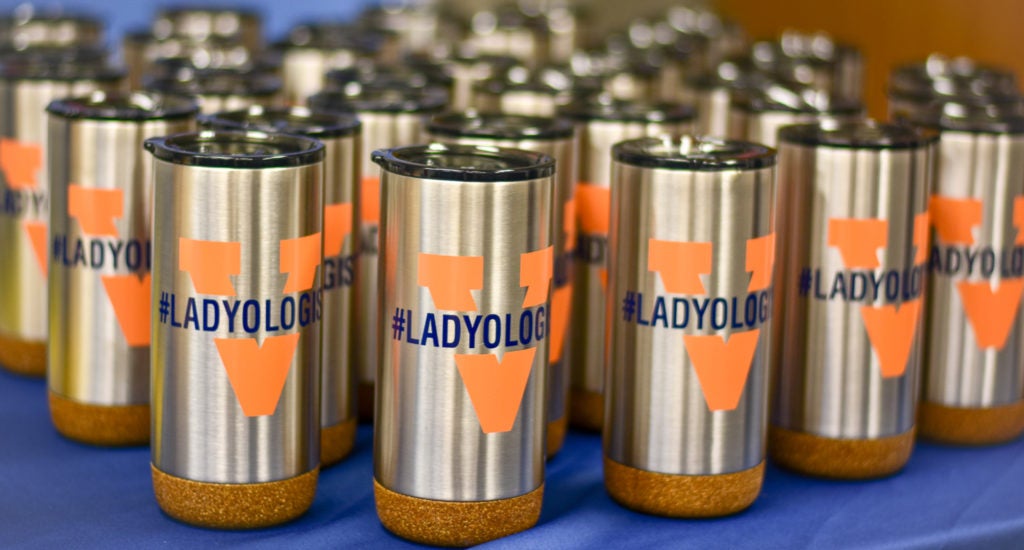 Though female students now outnumber male students in US medical schools, women are still drastically underrepresented in radiology. Across the nation, women account for only 23.1% of practicing radiologists, according to a study published in the Journal of the American College of Radiology in August 2018. And in 2018-19, females accounted for only 26.9% of current diagnostic residents in the US and just 20% of IR residents.
As part of its Diversity and Inclusion initiatives, and with support from The Keats Society, the UVA Department of Radiology and Medical Imaging proudly hosts a variety of Ladyologist events throughout the year for our female and gender non-binary trainees and faculty. The goal of these initiatives is to create a respectful space that fosters the growth and representation of this minority community within the department in hopes of welcoming more women to this field in the future.
Ladyologist was coined by a former trainee who started these events as a way for the women in radiology to get together in an informal setting and be able to network with mentors. The Ladyologist initiative aligns with other national organizations like RADXX which recognizes the achievements of women in the field of medical imaging informatics.
Every year, there are two informal Ladyologist networking events outside of work, exclusive to female and gender non-binary UVA Radiology trainees and faculty. The department has also started a yearly Ladyologist Day which is open to all in the department regardless of sex or gender, and is an opportunity to discuss the achievements of female faculty and trainees.
If you are interested in learning more about how UVA Radiology fosters the growth of women within the department, please contact the UVA Radiology Education team at RadEducation@virginia.edu.
Photos from Recent Ladyologist Events