Pediatric Radiology

The Pediatric Radiology Fellowship at the University of Virginia/UVA Children's is the only ACGME-approved Pediatric Radiology Fellowship in the Commonwealth of Virginia and aims to provide comprehensive clinical training in all modalities that pertain to infants, children and adolescents.
The program is structured to ensure that fellows gain competency in the performance and analysis of all imaging studies in the pediatric patient population. Fellows will develop the diagnostic and technical skills to enable them to work with referring physicians and clinical teams to provide timely and appropriate pediatric imaging and image interpretation. The fellow will develop skills to talk to pediatric patients at an age-appropriate level in a caring and respectful manner with an emphasis on family-centered care. The fellow will gain additional experience in teaching residents and medical students in pediatric imaging as well as research opportunities. Finally, the fellow will develop his/her knowledge of radiation safety and the use of the lowest dose possible to achieve appropriate imaging results in our vulnerable population.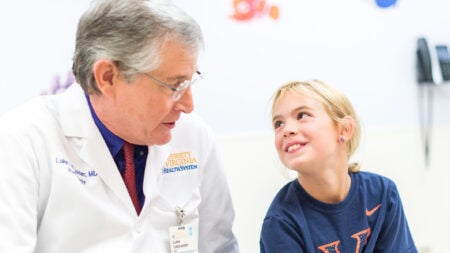 The program's overall goals are to enable the fellow to accumulate a broad base of medical knowledge; to develop progressively independent interpretive and technical skills under supervision; and to become proficient in accurate clinical decision-making and consulting. In addition to image interpretative skills, the fellowship will provide the trainee with experience in image-guided procedures, allowing them to build skills and confidence in decision-making, planning and performance of a wide range of procedures.
Guided by the requirements of the ACGME and the American Board of Radiology (ABR) requirements for a Certificate of Added Qualification (CAQ), a comprehensive curriculum has been developed for trainees. At the conclusion of the fellowship, the fellow will have the knowledge and skills to sit for the CAQ, thereby allowing them to build either an academic or private practice career in pediatric radiology with the confidence to practice independently.
In addition to the above, fellows will:
Develop an understanding of common Pediatric Radiology research methods and study design as well as common pitfalls to clinical research
Understand the importance of multidisciplinary care of the pediatric patient population
Serve as a learning resource for medical students, residents and ancillary medical staff, and become actively involved with teaching of learners from other ACGME programs
Develop the habit of routinely surveying the medical literature and applying the knowledge to pediatric patient care
Gain an understanding of how Pediatric Radiology, and the role of each physician, fits in the broader healthcare system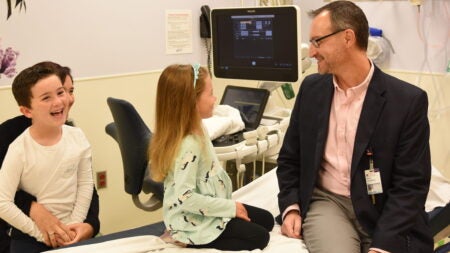 Fellows will spend the majority of their time learning and advancing their interpretive skills of general pediatric body imaging modalities including radiography, ultrasound, fluoroscopy, CT and MRI. As part of this time, fellows will also become proficient in advanced imaging techniques such as contrast-enhanced ultrasound, MRE, MRU, MR lymphangiography and fetal MRI. They will also have additional focused experiences throughout the year in the areas of Pediatric Neuroradiology, Pediatric Musculoskeletal Radiology, Pediatric Interventional Procedures, Pediatric Noninvasive Cardiovascular Imaging and Pediatric Nuclear Imaging.
Protected time will be provided for academic days, meetings and vacation.
Throughout the year, the fellow will give several didactic and case conferences to pediatric radiology faculty, radiology and pediatric residents, and medical students. Additionally, fellows themselves will regularly attend or lead a variety of multidisciplinary conferences including:
Neonatology Rounds
PICU Rounds
Pediatric Hematology/Radiology Conference
Pediatric GI/Radiology Conference
Pediatric Surgery/Radiology Conference
Pediatric Urology/Radiology Conference
Pediatric Tumor Board
Pediatric Orthopedics/Radiology Conference
Vascular Malformations Multidisciplinary Conference
Complex Pediatric Hepatology Conference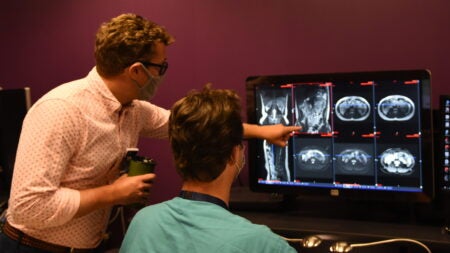 Over the course of the 12-month fellowship, fellows will be given graduated responsibility with the goal of being prepared for independent practice at the conclusion of training.
Faculty will, initially, provide 'in the moment' feedback for each study interpreted by the fellow. As fellows demonstrate increasing knowledge and skills, faculty may move from direct (in the moment) supervision to indirect supervision. As knowledge and skills build, fellows will provide the initial interpretation to requesting providers prior to final readout.
Fellows' progression in knowledge and image interpretation skills will be monitored by faculty with verbal as well as written evaluations on a regular basis.
Once fellows have achieved an acceptable level of competence, they will play an important supervisory role within the division. Fellows will be expected to interact with residents and medical students as a supervisor and mentor, assisting in study interpretation, performance of procedures, study protocoling, and preparation for conferences.
In addition to the numerous opportunities for giving lectures to learners of all levels, fellows will have the ability to:
Attend daily UVA radiology resident morning and noon lectures and case conferences, which may be pertinent to pediatrics and/or their personal areas of interest
Attend weekly UVA Pediatric Grand Rounds
Engage in the UVA Department of Radiology monthly Mechanics of Academics faculty development program
Participate in monthly UVA Children's Division of Pediatric Radiology CAQ Board Review
Take part in monthly UVA Children's Division of Pediatric Radiology Journal Club
Participate in UVA Pediatric Neuroradiology Conference
Observe UVA MSK Fellows Conference and Sports Medicine MDC
Attend the virtual, monthly Multi-Institutional Conference for Fellows, which is attended by Pediatric Radiology faculty and fellows from around the world
Attend, either in person or virtually, at least one SPR-sponsored national conference
Fellows will also be able to participate in the UVA Children's Pediatric Fellows' Forum. This is a twice-monthly, in-person educational series for all pediatric specialty fellows throughout the hospital system. The series covers a wide range of nonclinical topics such as statistics, quality improvement, ethics, bioethics, teaching, life balance/finance, public speaking, advocacy, mindfulness, mentoring, legal issues, research, implicit bias/racism, and cost effectiveness.
The Department of Radiology and Medical Imaging highly encourages trainees to participate in local, regional and national meetings, and provides each trainee with yearly funding in the amount of $1,650 to support travel and lodging. Trainees may attend a meeting if their abstract was accepted as a poster or platform presentation or is specific to their area of training. Should the trainee have a second abstract accepted to another meeting, additional funding for the second meeting may be made available to the trainee.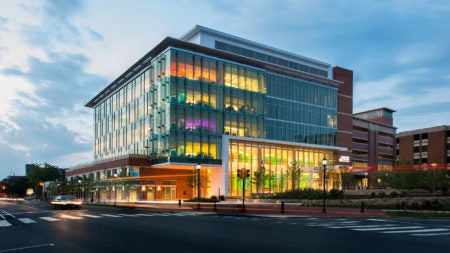 UVA Children's, the #1 Children's Hospital in Virginia, is a tertiary care specialty center and part of the University of Virginia Medical Center and School of Medicine. Our over 40 pediatric medical and surgical subspecialties provide state-of-the-art medical care to the children and adolescents of Charlottesville as well as central and northern Virginia.
The presence of highly advanced neonatal and pediatric intensive care units allow for the treatment and care of complex medical and surgical patients, including congenital heart surgery, solid organ transplant and bone marrow transplant patients. Busy inpatient and newborn services, with over 4,500 admissions per year, provide general and specialty care for the region's children. Numerous general pediatric and specialty clinics serve the area's outpatient population.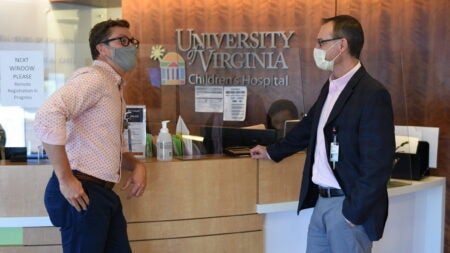 The Division of Pediatric Radiology is a division within the UVA Department of Radiology and Medical Imaging and is made of dedicated pediatric body imagers whose primary focus is the optimal care of children, the education of learners of all levels and the advancement of the field of Pediatric Radiology through research and collaborative science. Over 45,000 pediatric medical imaging studies and procedures are performed yearly by the Department, offering a wide variety of both general and complex pediatric learning opportunities. Members of the Division are actively involved in research, QI and education at both a local and national level.
Our fellows receive an annual salary that is competitive with compensation offered by other institutions, and receive medical and dental care benefits for themselves and their immediate family. Malpractice insurance is provided at no charge.
Fellows also receive an annual stipend. This stipend is to be used for expenses related to attending meetings or buying books. Each fellow is encouraged to attend one educational meeting of his/her choice.
Vacation and Leave Policy
Fellows have 15 business days of vacation time as a GME trainee and 5 meeting days. Learn more about types of leave here.
Office Space
Fellows have dedicated office space with separate computers and an up-to-date 'fellow library' of books.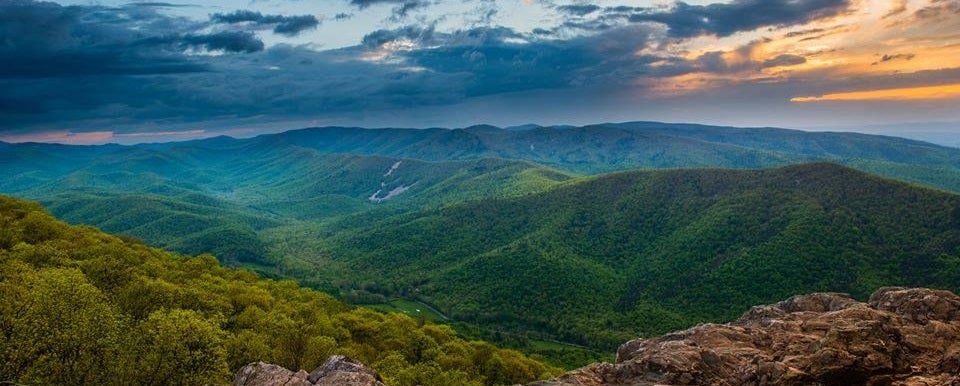 With its picturesque countryside and natural beauty, a thriving arts and music scene, numerous events and cultural opportunities, and countless outdoor activities, Charlottesville is a great place to call home!
Application Timeline
Our program participates in the SCARD (Society of Chairs of Academic Radiology Departments) fellowship embargo program. 2023-24 Program Guidelines are as follows:
Dates
November 1, 2023: First day to accept applications
January 8, 2024: First day of interviews (no fellowship may offer acceptances before this date)
March 31, 2024: Last day of interviews
Per SCARD guidelines, applicants have until January 15, 2024 to accept or decline any offer made before January 15. For any offer made on or after January 15, the candidate has a one-day grace period to accept or decline the offer.
Exceptions to the Embargo
Applicants whose spouse/domestic partner is also applying for a medical fellowship in the same year.
Internal candidates
Military candidates
International candidates – international candidates are defined as applicants from programs that are neither ACGME or RCPS programs (Canadian applicants are not excluded from the embargo.)
How to Apply
A personal interview is required for all applicants. The interviews will be conducted virtually for this cycle upon the recommendation of SCARD.
For consideration, applications must include:
a detailed curriculum vita
cover letter/personal statement
USMLE scores (or equivalent)
ECFMG (if applicable)
Three current letters of recommendation
Applications will not be reviewed until complete.
Please email the requested documents to Sandy Kerns, Pediatric Radiology Fellowship Coordinator, at sk9ef@uvahealth.org.
Additional Details
Applications from graduates of non-US radiology programs are considered on a case-by-case basis but only if the duration of the completed training is at least five years. Please note that for international graduates, recommendation letters must be from radiologists in the United States.
Fellows are selected on the basis of their medical training, general and academic achievements, and personal qualities. No preference is given to any particular medical school or geographic area, nor is race, sex, or national origin a consideration. International medical graduates need to have a permanently validated ECFMG certificate and have passed USMLE Steps I, II, and III.
Sandy Kerns
Medical Education Programs Administrator
Pediatric Fellowship Coordinator
sk9ef@uvahealth.org
434-924-9484
Reza Daugherty, MD
Program Director, Pediatric Imaging Fellowship
Chief of Pediatric Imaging
rd2ca@uvahealth.org
Address
For US Postal service delivery:
University of Virginia School of Medicine
Department of Radiology and Medical Imaging
Box 800170
Charlottesville, VA 22908
Physical address (for all other forms of delivery):
University of Virginia School of Medicine
Department of Radiology and Medical Imaging
1215 Lee Street
Charlottesville, VA 22908
The University of Virginia is committed to equal employment opportunity and affirmative action. To fulfill this commitment, the University administers its programs, procedures and practices without regard to age, color, disability, marital status, national or ethnic origin, political affiliation, race, religion, sex (including pregnancy), sexual orientation, veteran status, and family medical or genetic information and operates both affirmative action and equal opportunity programs, consistent with resolutions of the Board of Visitors and with federal and state requirements, including the Governor's Executive Order Number One (2014).