Diagnostic Neuroradiology
Meet Our Faculty
Dr. Jason Druzgal, MD, PhD
Virtual Tour
Fellowship Positions
We accept applications for Diagnostic Neuroradiology Fellowships according to the ERAS timeline, with application submission beginning November 17, 2022.
The Division of Diagnostic and Interventional Neuroradiology at the University of Virginia offers ACGME-accredited fellowship positions in Neuroradiology to candidates who have completed an ACGME-accredited residency in Diagnostic Radiology or in an RCPSC-accredited or CFPC-accredited residency program located in Canada. Having passed the ABR Core Exam and be eligible to sit for the Certifying Exam, or equivalent, as well as the ability to obtain a license to practice medicine in Virginia is also required. We participate in the Fellowship Match administered by the National Residency Match Program (NRMP), and use the universal fellowship application designed by the Association of Program Directors in Radiology.
We offer five ACGME-accredited positions per year. Candidates can pursue one- or two-year positions in diagnostic neuroradiology. We follow the calendar set forth by the NRMP. Typically, interviews begin in late winter/early spring. Satisfactory completion of the fellowship fulfills requirements for senior membership in the American Society of Neuroradiology (ASNR) and enables the candidate to sit for the Certificate of Added Qualification (CAQ) in Neuroradiology offered by the American Board of Radiology. Radiology residents who desire to begin a fellowship immediately following the completion of their residency should apply in the late fall/early winter of their third year of radiology residency.
One-Year Program: The purpose of the one-year program is to train fellows in all aspects of diagnostic neuroradiology: CT, MRI, and advanced imaging techniques of the head, neck and spine, as well as honing procedural expertise in image-guided biopsies, fluoroscopically-guided spine interventions, and catheter angiography. The fellows may gain experience in therapeutic neuroendovascular techniques through optional participation in that service. Fellows will be supported and mentored in academic interests.
Two-Year Program: A two-year program is available to train future academic neuroradiologists. The second year is not a repeat of the first year, but rather an individualized program aimed at meeting the needs and interests of the second-year fellow, either in the research or in the teaching arena. Curriculum is created through a series of meetings with the fellow, the Program Director, and the Division Director and finalized a year in advance. Many fellowship applicants wish to be considered only for the one-year program. If applicants are interested in the two-year program, they should identify themselves as potential candidates as early as possible in the application process.
Applications are only accepted via ERAS.
The program participates in the Fellowship Match administered by the National Residency Match Program (NRMP), and use the universal fellowship application designed by the Association of Program Directors in Radiology. Applicants should register with NRMP. Completion of an accredited four-year radiology residency program, sat and passed USMLE Steps I, II CS, II CK, III are prerequisites for acceptance.
International medical graduates are welcome to apply to our fellowships. Fellows are selected on the basis of their medical training, general and academic achievements, and personal qualities. No preference is given to any particular medical school or geographic area, nor is race, sex, or national origin a consideration. International medical graduates need to have a permanently validated ECFMG certificate and have passed USMLE Steps I, II CS, II CK, III. They will be offered a visa for the duration of their fellowship.
Pre-Employment Drug Testing and Background Check
Resident/fellow appointment is conditional based on the approval of the Clinical Staff Credentials Committee (CSCC) and the Clinical Staff Executive Committee (CSEC) and based on successful completion of credentialing, including but not limited to our review and acceptance of information from the criminal background check, successful completion of the pre-employment drug screen, passing applicable medical licensing exams (USMLE, COMLEX or MCCQE), receipt of a Virginia Medical License (if applicable), honest and accurate completion of all required paperwork and training modules prior to Orientation. For more information, please see the sample GME Contract linked here.
For Residency and Fellowship Applicants Requiring Visa Sponsorship
Institutionally, we sponsor the J1 clinical visa. Decisions about sponsorship of other visa type are made at the department level. All graduates of international medical schools must hold a valid certificate issued by the Educational Commission for Foreign Medical Graduates (ECFMG) to be appointed as a resident or fellow following the Accreditation Council for Graduate Medical Education.
We realize that your choice of a Neuroradiology Fellowship is difficult and that considerations include the academic program, faculty, work environment, geographical location, and various other personal reasons. We also recognize the substantial personal commitment it takes to extend your training and improve your skills. Please know that we take your commitment seriously and commit to train you to the best of our ability. Finally, it is our responsibility to help guide you in your job search and do our utmost to assist you in obtaining the position of your choice.
Overall Program Goals
The overall goal of the Neuroradiology Fellowship Program is to fulfill the three-fold mission of the University of Virginia Health system: To provide excellence and innovation in the care of patients, the training of health professionals and the creation and sharing of health knowledge.
To that end, the program is designed to enable the Diagnostic Neuroradiology Fellow to accumulate a broad base of medical knowledge, to develop progressively independent interpretive and technical skills under supervision, and to become proficient at accurate clinical decision making and consulting; the fellowship aims to provide teaching and research opportunities for fellows, adjusted to special interests and talents.
At the conclusion of the fellowship, the graduate will have the foundation to build an academic career in radiology, advance subspecialty knowledge and skills as an advanced clinical fellow or instructor, or enter community practice as an expert diagnostic neuroradiologist.
Educational Objectives
As a result of our clinical training and didactic conferences, we expect each neuroradiology fellow who finishes training with us to be able to:
Understand the functional neuroanatomy of the brain and spine
Understand the physical principles underlying advanced neuroimaging modalities such as MRI, CT, and PET
Have good general knowledge of related neuroimaging techniques, such as PET
Perform and obtain competence in head, neck and spine biopsies
Perform safely and interpret accurately myelograms, CT scans and MRI scans in the most complicated/difficult cases encountered in common clinical practice
Be able to design and modify CT and MR protocols as new techniques are developed
Have thorough imaging and clinical knowledge of diseases of the head and neck
Develop skills and confidence in discussing neuroimaging cases with requesting physicians and teaching other physicians about neuroimaging
Be familiar with scientific data and issues debated in current neuroradiology literature
Design and complete a research project
Training Program
Neuroimaging training includes all aspects of neuroradiology of the brain, head, neck, and spine including plain radiographs, computed tomography, and magnetic resonance imaging. The fellow is exposed to all facets of ENT and pediatric neuroradiology.
Training in advanced imaging techniques is the cornerstone of our fellowship and includes MR Spectroscopy, MR Perfusion, CT Perfusion, fMRI, DTI and CSF flow analysis. Non-invasive vascular imaging is critical to the expert neuroradiologist: UVA provides ample case numbers of CTA, MRA, and MRV, to include applications of time-resolved and vessel wall imaging.
Familiarity with various post-processing equipment is essential to be nimble, thorough, and accurate. The Department has vast 3D resources including a 3D Lab with experts in Syngo.via applications. The Carestream PACS 3D resources include built in platforms that allows for perfusion analysis, vessel analysis, and volume rendering applications. All platforms are maintained at a high level with regard to version/platform and in-hospital support maintains the systems. The fellows are encouraged to utilize the workstations and become independent of the technologists, even though the 3D techs routinely create the 3D and post-processed images.
The procedure experience can be subdivided into several distinct areas: head & neck biopsies, percutaneous spine procedures (including myelography, biopsies, etc.), and optional participation in catheter angiography and neuroendovascular therapeutics.
Fellowship Organization
Diagnostic neuroradiology fellows rotate on a weekly basis among the following rotations: early (7am-4pm), mid (8am-5pm), procedures (8am-5:30pm), late (3pm-9pm), Outpatient Imaging Center (8am-5pm), and academic rotation (8am-5pm). Fellows are on call approximately every fifth weekend (7am-5pm Sat/Sun).
During the early and late shifts, fellows share the plain films, CT and MRI studies with the 2-3 residents in the reading room. The number of studies is approximately the same for each fellow and resident, but the fellows are expected to read more complex cases (CTAs, advanced CT and MR imaging techniques, MRI of the head and neck, pediatric neuroradiology cases). This was introduced at the request of prior fellows so that they can develop their advanced neuroradiology knowledge while maintaining their skills in reading simpler studies, such as head CTs.
During academic time, the fellow:
May attend any of the conferences indicated on the neuroradiology conference schedule and, once comfortable, present some of them
Is in charge of the Interesting Case conference, and coordinates with another fellow and the residents to present at least four cases
Is teamed with one attending to serve as a research mentor and works on at least one academic deliverable (peer-review article, review article, teaching conference, QA project)
Is involved with review of literature, collaboration with technologists including 3D lab to become familiar with advanced imaging techniques and their processing, and preparation of teaching conferences
Is responsible for leading a journal club with their peers
Call
The five fellows split equally the weekday and the weekend calls, currently assigned on a weekly block schedule. During call, fellows have access to PACS from home using a VPN. The fellow covers home pager call from Monday through Sunday of the call week. Before a weekend of call, the fellow is on the Friday late shift.  There is no in-house overnight call, but the fellow on call for the weekend reads in-house with staff on Saturdays and Sundays 7am-5pm. After a weekend of call, the fellow is on academic rotation.
Evaluation
Fellows are provided with written evaluations of their performance 4 times during the program year. The faculty performs evaluations of the fellows' performance at 3, 6, 9, and 12 months. Anonymous evaluations by the fellows of the program are received twice per year and faculty evaluations are completed quarterly. Faculty are evaluated on a wide range of clinical, teaching, and research skills using a numerical scoring system and written comments through New Innovations.
Our fellows receive an annual salary that is competitive with compensation offered by other institutions, and receive medical and dental care benefits for themselves and their immediate family. Malpractice insurance is provided at no charge.
Fellows receive an annual stipend. This stipend is to be used for expenses related to attending meetings or buying books. Each fellow is encouraged to attend one educational meeting of his/her choice.
Vacation and Leave Policy
Fellows have 15 days of vacation time and 5 days of meeting time. The program in neuroradiology follows the guidelines of the American Board of Radiology for Neuroradiology training programs with regard to leave time.
Office Space
Fellows have combined office space with several cubicles, separate computers, and an up-to-date "fellow library" of books.
Participation in research and attendance at annual scientific meetings is encouraged. Consistent academic time is provided throughout the year (see fellowship organization section and description of "academic time"). Each fellow will be mentored by a faculty member. The fellow,  faculty mentor and the division director meet regularly throughout the year. Each fellow is expected to produce at least one academic deliverable (peer-review article, review article, teaching conference, QA project). Fellows are encouraged to prepare material for presentation at a national meeting.
Fellows will be expected to assist in teaching of medical students and residents rotating on the Neuroradiology Service.
A full medical and neuroradiology library is available for fellows, as is a complete spectrum of teaching files and electronic media covering all aspects of neuroimaging and intervention. The fellows' office maintains the Neuroradiology library, ancillary educational material, and desktop computers with internet and hospital systems access. The fellows may utilize any other department resources including the Section's administrative assistant, graphic artists, webmasters, and IRB support personnel, to name a few.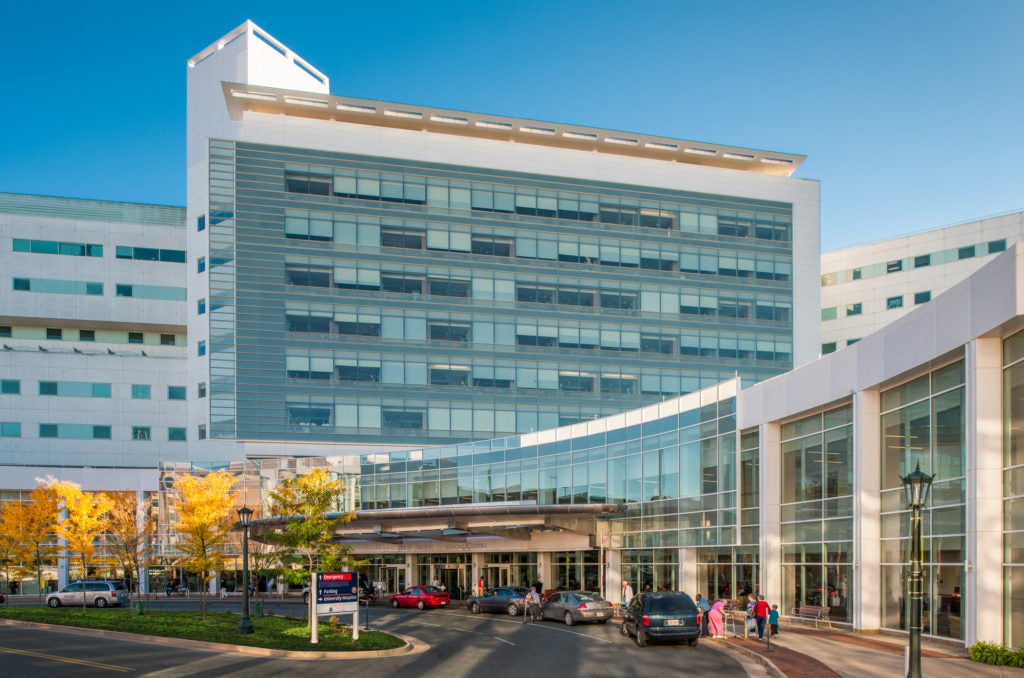 The University of Virginia Medical Center is an integrated network of primary and specialty care services ranging from wellness programs and routine checkups to the most technologically advanced care. The hub of the Medical Center is a hospital with 645 beds in operation and a state-designated Level 1 trauma center. In addition, primary and specialty care is provided at convenient clinic locations throughout Central Virginia communities.
The Neuroradiology Division at UVA provides clinical service at three facilities: the UVA Health Center, the Outpatient Imaging Center, and the Imaging Center at the UVA Transitional Care Hospital. The Imaging Centers are within a 7 minute drive from the main Health Center campus. Clinical imaging at UVA is performed on 5 clinical MR scanners (three 3T and two 1.5T Siemens scanners) and 6 CT scanners (four GE 64, one Siemens 128, and one Siemens 192 scanners, with dual-energy capabilities). A dedicated procedure CT scanner has intuitive CT fluoroscopy controls. There is one dedicated myelography suite and two dedicated neurovascular angiography units at UVA two with state-of-the-art biplane fluoroscopy capability. UVA has multiple 3T research MRI scanners located at the Fontaine Research Park, 5 minutes away from the Health Center.
We have an integrated Carestream Picture Archiving and Communication System (PACS) permitting full filmless practice. Full integration between between our PACS and EPIC Electronic Medical Record allows for seamless workflow and rapid access to clinic notes, pathology reports, laboratory results, etc. Home access to these systems allows for home call and work flexibility. Automated RAPID software is in place for acute stroke workflow. StatDx is available on all work stations.
Our division is composed of 10 fellowship trained neuroradiologists, all members of the American Society of Neuroradiology, and 5 diagnostic neuroradiology fellows. In addition to the neuroradiology fellows, 3 to 5 radiology residents rotate with us each month, as do 1-2 medical students. We work closely with our MR physicists, including John P. Mugler III and James R. Brookeman, professors of radiology and biomedical engineering at UVA, well known for their groundbreaking work in magnetic resonance imaging techniques over the past two decades—notably for the development of 3-D pulse sequencing technique referred to as MP-RAGE (Magnetization-Prepared Rapid Gradient Echo). Our faculty is dedicated to excellence in clinical neuroradiology, as well as education and research. Members of the division serve on the editorial board of the American Journal of Neuroradiology, and have produced an extensive list of peer-reviewed publications in diagnostic and interventional neuroradiology and head and neck imaging.
Weekly Conferences
Tuesday
ENT Tumor Board and Film Review
Fellows Teaching Conference
Gamma Knife Conference
Pediatric Neuro Conference
Wednesday
Otology Film Review
Interesting Case and QA Conference
Neurology Didactic Conference (Monthly)
Thursday
Epilepsy Conference
Neurosurgery Conference
Friday
Pituitary (Monthly)
Stroke INR Conference
Neuropath Rounds
Neuro-oncology Tumor Board
Multiple Sclerosis Conference (Monthly)
Dementia Conference (Monthly)
Our fellowship program graduates perform well in both busy private practice and academic medical center positions.
Recent Fellowship Graduates
Farooq Choudhry, MD – Academic Practice, University of Oklahoma
Nathan Finch, MD – Private Practice, Chambersburg, Pennsylvania
Arash Momeni MD – Private Practice, Denver, Colorado
Tiffany L. Bonafé DO – Private Practice, Greenville, North Carolina
Anmol G. Bansal MD – Academic Practice, Virginia Tech Carilion Clinic
Peter Coulson MD – Private Practice, Knoxville, Tennessee
Kellan Schallert, MD – Private Practice, Austin, Texas
Evan Young, MD – Academic Practice, Geisinger Medical Center
Kyle Spagnolo, DO – Private Practice, Norfolk, Virginia
Adam R. Donithan, MD – Academic Practice, Virginia Tech Carilion Clinic
Suraj Kabadi, MD – Private Practice, Richmond, VA
Prem Batchala, MD – Academic Practice, University of Virginia
John Gordon – Private Practice, Nashville, TN
Matthew Hyde – Private Practice, Austin. TX
Christian Morel – Private Practice, Baton Rouge, LA
John Battiston – Private Practice, Hickory. NC
George McKean – Private Practice, Mobile, AL
Thomas Wigginton – Private Practice, Harrisonburg, VA
Mitchell P Kok – Private Practice, Olympia, WA
Katie Bailey – Academic Practice, Tampa, Florida
Gerard Dieb – Academic Practice, Morgantown, WV
Harun Ozer – Private Practice, Los Angeles, CA
Jimmy Weeks – Private Practice, Southhaven, MS
Peter Komlosi – Academic Practice, Pittsburgh, PA
Harry Hixson – Private Practice, Knoxville, TN
Yang Tang – Academic Practice, Richmond, VA
Marlena Baumann – Academic Practice, Geisinger Medical Center
Jasmin Koohi – Academic Practice, Sarasota FL
Greg Chandler – Private Practice, Reading, PA
Micheal Reardon – Private Practice, Winston Salem, NC
Carlos Leiva Salinas – Academic Practice, Columbia, MO
Ammar Taha – Academic Practice, Columbia, MO
Lee Nakamura – Private Practice, Waipahu, HI
Scott Geraghty – Private Practice, Chicago IL
Derek Krietel – Private Practice, Kalamzoo, MI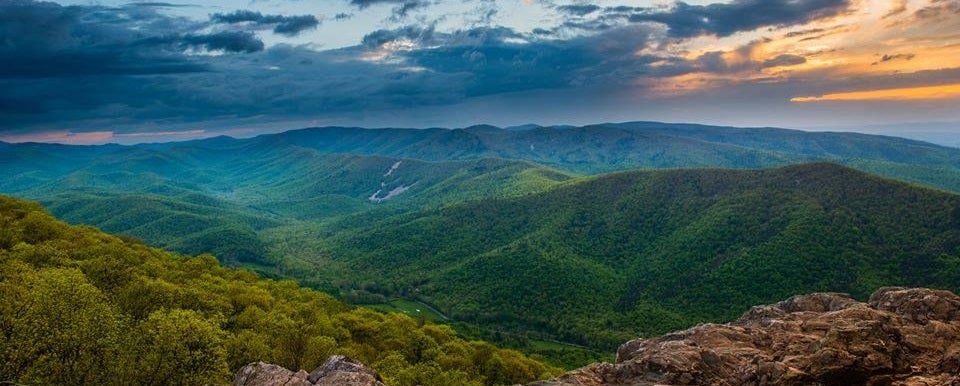 With its picturesque countryside and natural beauty, a thriving arts and music scene, numerous events and cultural opportunities, and countless outdoor activities, Charlottesville is a great place to call home!
Interested radiology residents can contact Dr. Joseph Donahue, Dr. Sugoto Mukherjee or Sandy Kerns for further information regarding the diagnostic neuroradiology fellowship.
Joseph Donahue, MD
Program Director, Neuroradiology Fellowship
434-982-1736

Sugoto Mukherjee, MD
Associate Program Director, Neuroradiology Fellowship
434-982-1736
Sandy Kerns
Senior Education Coordinator
sk9ef@virginia.edu
434-924-9484
Address
[For US Postal service delivery]
University of Virginia School of Medicine
Department of Radiology and Medical Imaging
Box 800170
Charlottesville, VA  22908
[Physical address (for all other forms of delivery)]
University of Virginia School of Medicine
Department of Radiology and Medical Imaging
1215 Lee Street
Charlottesville, VA  22908
The Diagnostic Neuroradiology Fellowship Program at the University of Virginia is accredited by the Accreditation Council for Graduate Medical Education (ACGME).
The University of Virginia School of Medicine is accredited by The Liaison Committee on Medical Education (LCME). The University of Virginia is an Equal Opportunity/Affirmative Action employer; women, minorities, veterans and persons with disabilities are encouraged to apply.