Our Fellows
Anna Jesus, MD, PGY-6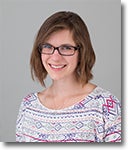 Hello there! My name is Anna Jesus. I initially fell in love with Charlottesville and the UVA community as an undergrad and master's student in English literature (wahoo-wa!). My husband and I then took an extended tour of the Northeast: Baltimore for my post-baccalaureate premedical coursework at Goucher College; Boston for his residency training; and Philadelphia so I could attend the University of Pennsylvania for medical school and obtain a master's degree in bioethics. We ultimately felt like those eight years were leading us back home to Charlottesville, and I was lucky to be able to return to UVA for residency in Pediatrics. I quickly learned that I belonged in the division of Neurodevelopmental and Behavioral Pediatrics, where we care for patients with a range of developmental and physical disabilities. My research interests are in patients with medical complexity, in particular children with neuromuscular conditions and other disorders of movement. I'm thrilled to be able to continue fellowship here! When not at the UVA Children's Hospital, I enjoy being outside in the Blue Ridge with my husband and children, perfecting my gluten-free layered chocolate cake recipe, and listening to audio autobiographies.​
Kaitlin Blackard, MD PGY-5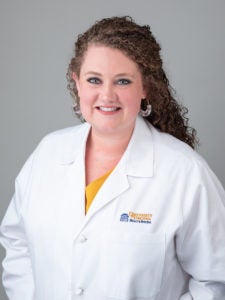 Hello, everyone! My name is Katie Blackard. I grew up in Virginia in the Shenandoah Valley, "just over the mountain" from Charlottesville. I received my undergraduate degree in Biomedical Ethics at UVA. I loved it here so much that I decided to stay for medical school, residency, and a chief year too! When I started residency, I wasn't sure if I wanted to specialize or not, but after spending time in Neurodevelopmental and Behavioral Pediatrics, I was certain this was where I should be. I chose UVA for the fellowship because of the wide variety of patients we see with both developmental and physical disabilities as well as the incredible people who make up our division! (For those of you counting, that makes me a Quadruple Hoo! Wahoowa!) My research interests include neonatal vital sign analytics and autism. Outside of work, I like traveling to new countries, trying new foods, and cultivating succulents.