Pediatric Critical Care Fellowship
Program Overview
The mission of the fellowship program in Pediatric Critical Care Medicine at the University of Virginia Children's Hospital is to enhance the health and well-being of critically ill and injured infants and children and their families for the entirety of the Commonwealth of Virginia and surrounding areas through collaborative medical care, education, breakthrough research that improves lives, leadership. and community service.
The Pediatric Critical Care Medicine fellowship program is a three-year training program with the overall goal of preparing pediatric intensive care physicians to become leaders in their fields with expertise in clinical care, research, and teaching. The fellowship program integrates a strong background in basic, translational, and/or clinical research with excellent clinical training in pediatric critical care medicine and is compliant with all regulations. The fellowship offers a balanced training program, with approximately half of the training period dedicated to developing clinical expertise and a half to the completion of a "scholarly work product" as outlined by the American Board of Pediatrics while developing necessary research skills.
The fellowship program permits each trainee to:
Develop expertise in the complex care of all critically ill children.
Develop skills in the design, understanding, and performance of clinical, translational, and/or laboratory research that will result in a better understanding of mechanisms of disease, physiology, and pathology, and the completion of at least one mentored research or scholarship project under the supervision of a scholarship oversight committee.
Develop expertise in organization, analysis, preparation, and presentation of data.
Develop knowledge of physiology and evidence-based approaches to therapy.
Master procedural skills necessary for a pediatric critical care physician
Develop expertise in all six-core ACGME competencies.
Be prepared for a successful academic or clinical career and pursue her/his own development in research, clinical scholar, or clinical educator academic track, or develop all skills required for a private career in pediatric critical care medicine.
Fulfill all the requirements to obtain certification in Pediatric Critical Care Medicine by the American Board of Pediatrics; develop the self-discipline required for life-long learning, maintenance of certification, and compliance with regulations; and develop the expertise, administrative skills, and insight required for career planning, adaptation, leadership, and excellence in patient care.
Highlights of our program include the following:
USNWR Top 50 ranking for Cardiology & Heart Surgery – 2016-2021 (#20 in 2022)
1,000 admissions per year
300 cardiac surgical cases per year (~10 heart transplants per year)
20-bed mixed Medical/Surgical/Cardiac ICU
Level 1 Trauma Center
Liver transplant program with Pittsburgh Children's Hospital
Hematopoietic stem cell transplant and CAR T-Cell programs
Renal transplant program
Busy ECMO and mechanical support (e.g., VAD) program
Busy surgical programs in pediatric neurosurgery, orthopedic surgery, otolaryngology, and plastic surgery
Opportunities for research within the School of Medicine, School of Engineering & Applied Science, and Children's Health Research Center
Twitter
Instagram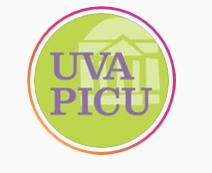 Follow us on Instagram
Fellowship Directors
Mike Spaeder, MD, MS
Program Director
Associate Professor of Pediatrics
Pediatric Critical Care
Jimmy Smith, MD
Associate Program Director
Assistant Professor of Pediatrics
Pediatric Critical Care