Curriculum
Clinical Rotations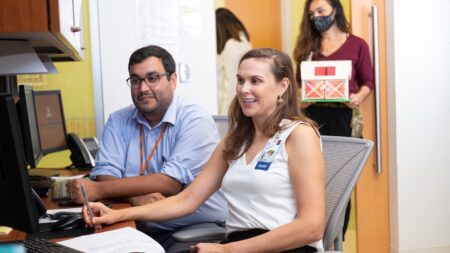 The 36-month fellowship promotes graduated responsibility and career development over time.
First-year fellows spend the majority of their clinical time within the Division of Neuro-Developmental and Behavioral Pediatrics (NDBP), with 4-6 months in the outpatient clinics and 1-2 months in the inpatient Consult Service.  First-year fellows are also required to participate in the Genetics Clinic and spend time with pediatric therapies (speech-language, occupational and physical). During the first year, fellows also have a Child Psychiatry clinic 1 half-day/week over 6 months.
Scholarship time for research and quality improvement projects is generally spread out over the first year accounting for 20-30% of the time (2-3 months). Fellows are encouraged to pursue particular areas of interest and to engage with various colleagues within the Pediatrics Department as well as other groups if desired. Fellows also participate in monthly Fellows Forum meetings which provide the foundation for a scholarship.
During the second and third years, fellows continue to work towards the completion of their scholarly activities including a Research project and a Quality Improvement project.  Research time accounts for 30% of the time (2-3 months) each year.
Fellows assume increased independence and responsibility while working in the outpatient NDBP pediatric clinics and inpatient Consult Service (1-2 months per year). Fellows also have their weekly Continuity Clinic in which they develop their panel of patients to evaluate and manage as their primary developmental provider.
During the second year, fellows are required to spend some time in the Neurology Clinic and Orthopedics Clinic. There is time for elective rotation months during the second and third years.
Competence in the behavioral sciences and paramedical disciplines is stressed throughout the fellowship program. The goals of this aspect of training are the acquisition of knowledge of the theories underlying these disciplines, familiarity with the practical aspects of therapy, and sufficient knowledge to enable the developmental pediatrician to supervise an interdisciplinary team in which paramedical professionals actively participate the care and management of patients.
Throughout the three years, the trainee will be exposed to:
• Behavioral pediatrics, child psychiatry, and child psychology
• Neurology, orthopedics, genetics, and pharmacology
• Occupational and physical therapy
• Speech-language pathology and audiology
• Special education, recreational therapy
• Nutrition
• Social Work
During the Second & Third Year: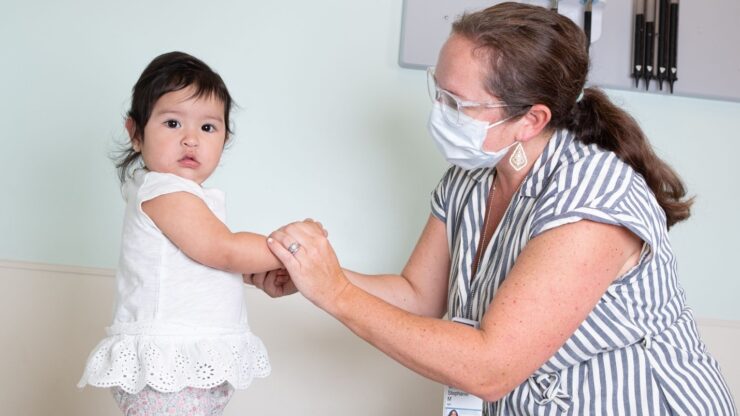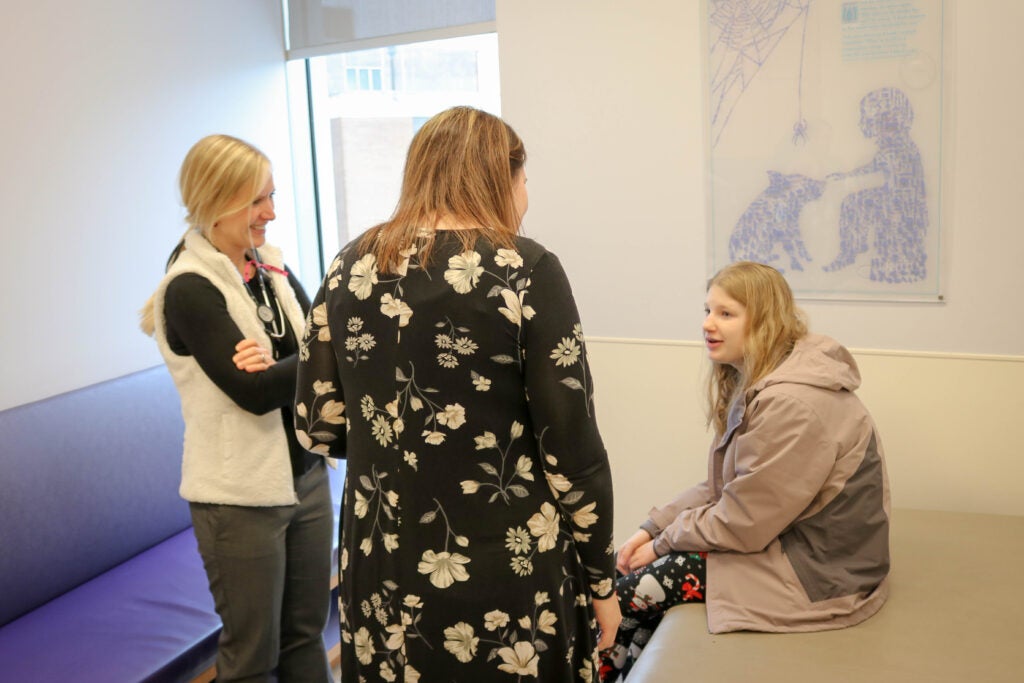 Our fellows also participate in an outreach clinic in rural Bristol Virginia.  Here fellows encounter a variety of developmental disabilities in an area with limited resources.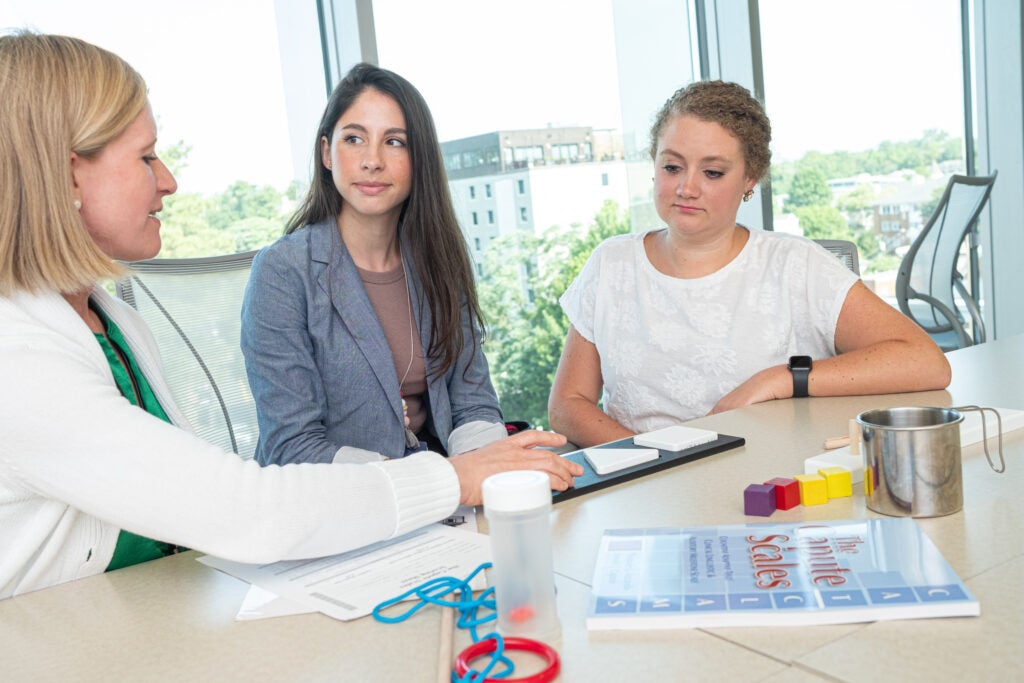 In either the second or third year the fellow will be designated as the Leadership in Neurodevelopmental Disabilities fellow.  The LEND program includes travel and per diem costs to the National Disability Policy Seminar in Washington DC.
Scholarship and Academic Activities
Each fellow is required to have a Research Project and a Quality Improvement Project. At the start of the fellowship, each fellow is paired with a faculty mentor, and the mentorship continues throughout the fellowship to help facilitate the completion of the research work product.
Disparities in diagnosis and health care services in underrepresented and minority groups diagnosed with developmental disabilities.
Identification of service care barriers among URM pediatric populations in DD spectrum.
Perception of cultural competency among providers serving URM groups in DD spectrum.
Perception of caregivers of quality of service and cultural competency among URM parents of children with DD.
(A survey of) Familiarity with culturally responsive care and advocacy strategies for immigrant and refugee populations – with a DD.
Social media development for families of children with DD (community project).
(A survey of) Clinic supports and community support for families of children with DD.
Growth and nutrition in children with Cerebral Palsy.
Constraint therapy in Cerebral Palsy
Genetics of Cerebral Palsy
Evaluation and Management of Children with Down syndrome.
Evaluation and Management of Children with Autism Spectrum Disorders
Management and Services for high-risk infants and young children
Foster care and adoption
Developmental Disabilities in under-served countries
Emerging treatments in Neuromuscular disorders
Fellows also have a Scholarship Oversight Committee (SOC) to assist in the development and fulfillment of academic and research goals throughout/her fellowship.
A Fellows Forum is held bi-monthly for all pediatric fellows. The purpose of this group is to provide core knowledge for scholarship, including formal statistics, quality improvement and diversity curriculums. It is also a time for all the pediatric fellows to interact with each other, and to learn about topics not otherwise addressed formally in fellowship training (e.g. malpractice insurance, academic vs. private practice, etc.…)
Fellows take a lead in the weekly didactic Fellows Conference within the Division of Neurodevelopmental and Behavioral pediatrics.  This weekly conference is structured around the following content:  Basics Lectures, Board Prep Questions Journal Club, Case & Coffee Presentations, Pharmacology Lectures, and Psychology Series.  The Fellows Conferences aim to address topics related to ABP content.
Pedagogy and Teaching
The teaching of medical students, house staff, and other healthcare professionals is expected while fulfilling clinical and other scholarly activities. This consists of a combination of informal and formal sessions/lectures including:
In-clinic teaching opportunities with medical students and residents
Informal teaching time outside of the clinic with medical students and residents
Presentations at least twice per year at the division Fellows Conference
Formal lecture for pediatric residents during either the second and/or third year of fellowship
The Teaching Resource Center is also available as a resource to help fellows improve their teaching skills.
Board Preparation
The board review series is integrated into the weekly Fellows Conference to help prepare fellows for the Developmental-Behavioral Pediatrics Board Exam. This series is designed to provide and discuss the AAP Developmental-Behavioral Prep questions with faculty.
Fellows also partake in the annual American Board of Pediatrics In-Service Training exam, which provides practice and feedback regarding the fellow's progress. This is covered through division funds.
Vacation
Three weeks annually may be taken arranged at the beginning of each year. These weeks can be broken down into days if desired. The DBP Fellowship recognizes the importance of work-life balance and prioritizes fellow requests for time away.