Pediatric Endocrinology Research
Research Activities
Current Research Projects are examining:
Diabetes
Growth
Obesity
Polycystic Ovary Syndrome
Mark DeBoer, MD, MSc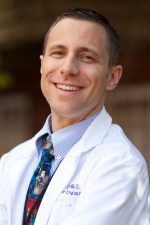 Much of my research relates to the metabolic syndrome, which is a cluster of clinical factors that can result from obesity and increase the risk of heart disease and Type 2 diabetes. My research partner Dr. Matthew Gurka and I use information regarding the metabolic syndrome in children and adults to predict risk of future disease as a means of identifying and motivating those at highest need for weight loss. Unfortunately, pediatric obesity is likely to shorten the lifespan of a lot of children we see in clinic. My hope is that pinpointing the causes of obesity and knowing more about the problems associated with it can help practitioners, families, and children improve their health.