Pediatric Respiratory Medicine, Allergy, Immunology, and Sleep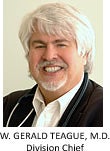 We provide comprehensive care for children with respiratory diseases, respiratory-related sleep disorders, allergic diseases including food and inhalant allergies and immune deficiencies. 
Our pediatric pulmonology services are nationally ranked by U.S. News & World Report, and we serve as a major referral center in the Mid-Atlantic region for children with conditions including:
Asthma
Allergies
Allergen immunotherapy
Chronic sinus disorders
Cystic fibrosis
Daily cough
Eczema
Eosinophilic disease
Immotile cilia disorders
Immunoglobulin replacement
Primary immune deficiencies
Recurrentpneumonia
Sleep-related respiratory disorders
Faculty Change Announcement
The Department of Pediatrics at UVA is pleased to announce the addition of two new faculty who will join the Allergy/Immunology section in July, 2019. The allergists are Drs. Jonathan Hemler from Vanderbilt University and Samantha Minnicozzi from Children's Hospital of Boston. These doctors will be seeing children who have allergic disorders, including asthma, allergic rhinitis, allergic eye symptoms, chronic hives, angioedema, recurrent infections, allergic eczema, food allergy, insect venom allergy, and drug allergy. Dr. Monica Lawrence will continue to see children with disorders of their immune system. Dr. Emily McGowan will continue to work with Dr. Barrett Barnes in Pediatric Gastroenterology to help children with eosinophil esophagitis (EoE).
Drs. Hemler and Minnicozzi both have special interests in helping children with food allergies. Under their direction, the food allergy program at UVA will be expanded and food challenges will be available to enhance dietary recommendations and improve management. In addition, oral food allergy desensitization programs will be available for children with food allergies to lower their risk for more serious reactions.
With the arrival of the new allergists, Dr. Peter Heymann will be retiring in July after 41 years of patient care at UVA. Drs. Hemler and Minnicozzi will start seeing patients July 24th.
Please feel free to call the clinic at 434.924.0123 with any questions or concerns.
Faculty & Nurse Practitioners
Our Research & Research Team
There is a strong foundation of basic and clinical research activity in the Division that is unified by our mission to identify mechanisms of allergic and pulmonary diseases in children with the hopes of identifying new treatments.
Learn More »
Fellowship Program
Office Address & Contact
Department of Pediatrics
PO BOX 800386
Charlottesville, VA-22908
Phone: 434-982-3654
Fax: 434-243-6618
You Can Help
Make a Donation
Your gracious support will help us reach our goal: To understand the roots of childhood diseases so that we can develop more effective, personalized, safer therapies and bring them to children!
Donate Now!
You have several options in how to make your contribution:
Check:
Your check should be made payable to UVA Children's Hospital.
For mailed gifts, the address is:
UVA Children's Hospital
University of Virginia Health Foundation
PO Box 800773
Charlottesville, VA 22908-0773
Credit Card:
If you plan to use a credit card for your gift, you can call the University of Virginia Health Foundation at (434)924-8432and let them know you would like to designate a gift.
Online Form:
You may click on the button to the right, which will take you to an online form that you can fill out and submit directly to the University of Virginia Health Foundation.