USNWR Rankings 9 Straight Years!
In June 2022, US News and World Report announced the results of their Best Children's Hospital rankings. For the 9th year in a row, the Neonatology program at the University of Virginia was included in the list of the Top 50 programs. This year, UVA Neonatology was ranked #32 in the nation. With this announcement, UVA Neonatology is one of just 30 NICUs to have continuously achieved that distinction since 2014.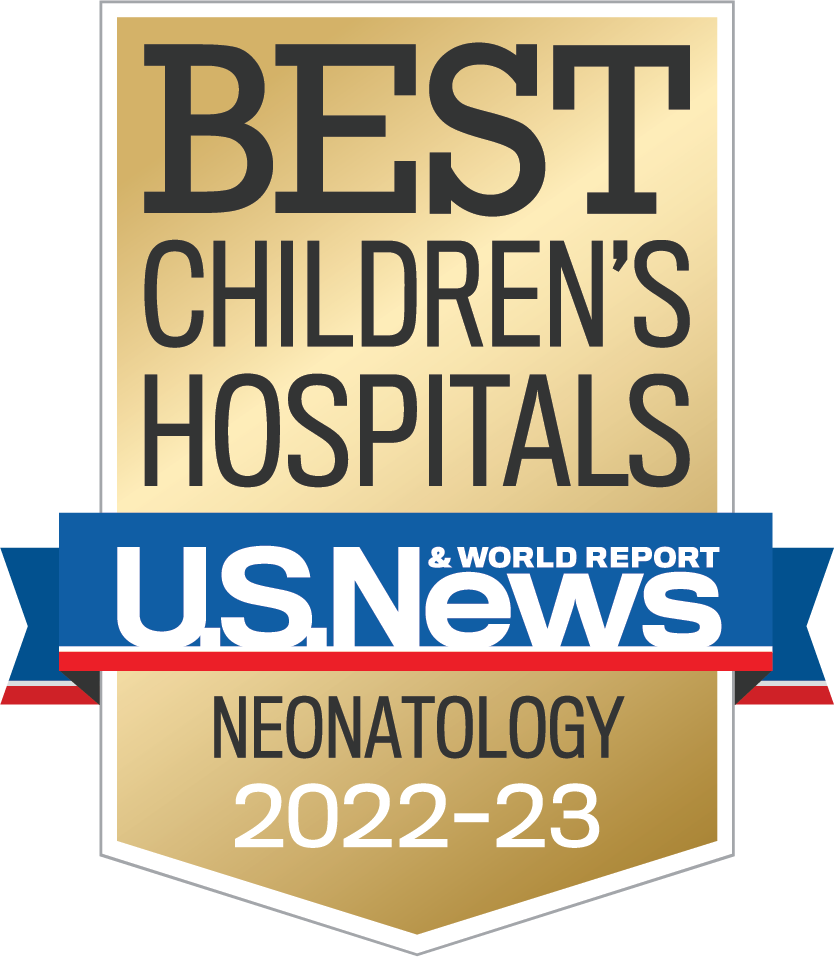 Like the previous year, UVA Children's was once again ranked #1 in the Commonwealth of Virginia. "We love being ranked by the USNWR! It allows us to brag before a national audience about the great care we provide. We know it, and we are proud of it, but like a proud parent, we love to show off!" said Dr. Jim Nataro, the Benjamin Armistead Shepherd Professor and Chair of the Department of Pediatrics.
"Achieving this ranking recognizes the hard work and care that every team member of the Neonatology Division and the NICU put forth," said Dr. Jonathan Swanson, Professor of Pediatrics and Medical Director of the NICU. He went on to say, "The team's hard work and investment in quality is seen in our outcomes, especially around central line associated blood stream infections and unplanned extubations, which are well below national benchmarks. However, we are continually looking for ways to improve to ensure that our patients receive the highest-quality care and the USNWR rankings is just one way we can see where those opportunities lie."
Besides Neonatology, other programs that were ranked in the 2022-2023 US News & World Report Best Children's Hospital survey were Cardiology & Cardiac Surgery (#20), Diabetes and Pediatric Endocrinology (#49), Pediatric Gastroenterology & GI Surgery (#39), Pediatric Neurology & Neurosurgery (#45), and Pediatric Pulmonology & Lung Surgery (#44). UVA Children's was also ranked #7 in the Mid-Atlantic region that covers the states of Virginia, New York, New Jersey, Pennsylvania, Delaware, Maryland, West Virginia, and the District of Columbia.