Participating Residents
Program Participants
Current UVA Radiology Residents who are participating in the Spencer B. Gay Radiology Resident International Education Program and Global Health Leadership Track: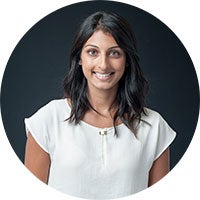 Sonali Ranjit, MD
2018 – current
Dr. Sonali Ranjit received her undergraduate degree at University of South Florida in Tampa, Florida, earning her medical degree there as well. She completed her internship in Internal Medicine at the University of Nevada School of Medicine in Las Vegas, Nevada.
Through the Latino Medical Student Association (LMSA), Dr. Ranjit has had the opportunity to participate in two international trips: one to Malawi at the Beit Trust Cure Hospital in Blantyre, and one to the Jarabacoa region of the Dominican Republic. In Malawi, she treated pediatric patients using non-surgical methods to help clubfoot deformities, successfully helping improve patients' strength and function in their lower extremities. As a first year medical student, she gained valuable experience applying didactic teaching to the clinical setting through patient care in the mountains of Jarabacoa. Dr. Ranjit is very thankful for the Radiology Global Health Leadership Track and the opportunity it provides her to go beyond the traditional scope of practice and return to Uganda, her mother's nation of birth.
---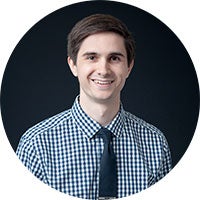 Spencer Barrett, MD
2018 – current
Dr. Spencer Barrett received his undergraduate degree from Vanderbilt University and completed his medical school and internship training at Wake Forest University School of Medicine.  Dr. Barrett's passion for global health was sparked as a child when he traveled with his family to Lilongwe, Malawi to help build a medical clinic.
During medical school, Dr. Barrett returned to serve in that same clinic. He had the opportunity to treat malaria patients in some of the rural villages close to Lilongwe. His time there allowed him to observe first-hand the financial and infrastructural barriers to healthcare advancement and delivery in developing countries.  Through the Radiology Global Health Leadership Track, he hopes to utilize his background in economics to collaborate with healthcare providers abroad to build sustainable initiatives that work to target and remove these barriers.
---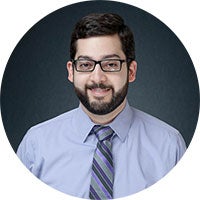 Jonathan Chahin, MD
2017 – current
Dr. Jonathan Chahin received his undergraduate degree from The George Washington University and completed his medical school training at the University of Virginia. He then completed a transitional year internship at Lehigh Valley Health Network before returning to Charlottesville where he is currently a Diagnostic Radiology Resident.
Dr. Chahin's interest in global health developed during his undergraduate years, where he helped raise awareness for local D.C. organizations to provide much needed medical assistance to developing countries in Africa and Latin America. Through the Radiology Global Health Leadership Track, Dr. Chahin hopes to gain further insight into how radiology is practiced outside of a traditional academic setting in the U.S. He is particularly interested in exploring differences in resident education related to radiology in areas with limited technology and resources. Dr. Chahin looks forward to developing his leadership skills and to finding ways of incorporating global health into his future career as a radiologist.