Edward B. Stelow, M.D.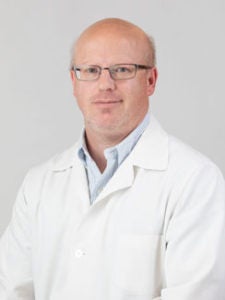 Professor of Pathology
EDUCATION:
Medical School: Medical College of Wisconsin, Milwaukee, WI, MD
Residency AP/CP: University of Minnesota, Minneapolis, MN
Surg Path Fellowship: Univesity of Minnesota, Minneapolis, MN
Cytopath Fellowship: Hennepin County Medical Center, Minneapolis, MN
CLINICAL:
Surgical Pathology and Cytopathology with special interest in Pancreatobiliary and Head and Neck Pathology.
RESEARCH:
Pancreatic and head and neck neoplasia
REFERENCES:
A current list of Dr. Stelow's journal publications can be obtained from PubMed.