Raymond G. Selig, J.D.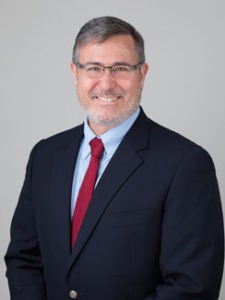 Chief Operating Officer
Contact Information
University of Virginia School of Medicine
Dept. of Pathology
MR5 Bldg. Room 3013
P.O. Box 800904
415 Lane Road
Charlottesville, VA 22908
Ph: (434) 924-9212
Email: rs5zr@virginia.edu
Raymond Selig, J.D. joined the Dept. of Pathology in 2017 as Chief Operating Officer. Though new to this position, Ray has been with The University's Health System in 2012 where he initially started as the Administrator for the Dept. of Dentistry. In between administrator positions, Ray spent time crunching numbers and managing budgets as the University Physicians Group's Manager of Financial Planning and Analysis. While Ray has an immense passion for his work within the health care system, he originally entered the workforce as an Attorney—earning his Juris Doctor from New York Law School in 1990. Immediately after graduation, Ray dove into his father's law practice where he oversaw and nursed its growth from a small practice to a prominent firm within the City. After ten years, Ray sold his practice and followed the winding roads to Charlottesville in order to spend more time with his children. During his first years here, Ray worked as the Administrator for Christ Community Church and COO for M-CAM, an intellectual asset finance firm in the community, before joining UVA. Aside from his passion for business and finance, Ray enjoys biking in the summer, skiing in the winter, working out at the gym all year round and most of all spending time with his family and friends.