James W. Mandell, M.D., Ph.D.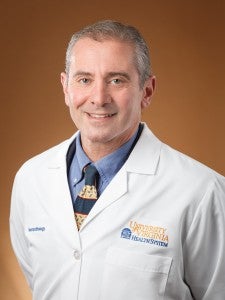 Professor, Division of Neuropathology
Member, Neuroscience Graduate Program
Associate Director for Curriculum, Medical Scientist Training Program
EDUCATION:
Medical School: M.D./Ph.D. Cornell University Medical College, New York, NY.  MD, 1992
Graduate School: Postdoctoral Fellow,  Department of Neuroscience, Laboratory of Dr. Gary Banker, University of Virginia, 1992 – 1994
Residency: Anatomic Pathology, University of Virginia, 1994 – 1996
Fellowship: Fellow, Neuropathology, University of Virginia, 1996 – 1998
CLINICAL:
Clinical Interests:
Surgical and Autopsy Diagnostic Neuropathology
Neuromuscular Pathology
Ophthalmic Pathology
In addition to shared coverage of the Diagnostic Surgical and Autopsy Neuropathology service, I am the sole faculty member responsible for all neuromuscular biopsy diagnosis as well as for all ophthalmic pathology  diagnosis.
RESEARCH:
Currently my research program has two funded projects.  The first is focused on discovering and validating biomarkers of synaptic degeneration, using a global proteomics screening platform.  The second seeks to identify novel biomarkers of inflammatory myopathies, especially inclusion body myositis, focusing on noncoding RNAs that can be detected both in muscle biopsies as well as in the circulation.  We have developed a novel multiplex immunhistochemistry platform (patent application pending) that should have broad utility in anatomic pathology and seek new collaborative projects.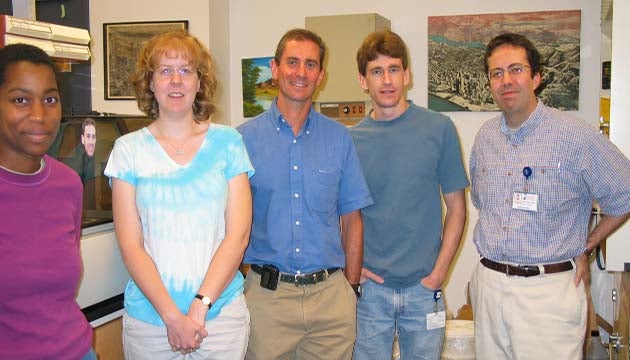 REFERENCES:
A more complete list of Dr. Mandell's publications can be obtained from PubMed